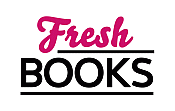 Hot, sizzling reads for July
"Newly-outed Fae investigator must solve a murder or die"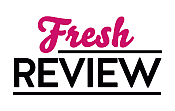 Reviewed by Make Kay
Posted February 9, 2016

GRAVE VISIONS is book #4 in the Alex Craft urban fantasy series by Kalayna Price. This long awaited book follows up from the last in the series, published in 2012. I have to say with such a long wait between books, I had forgotten much of the details of Alex Craft and her world, but GRAVE VISIONS dumped me right back into the action without too many confusing spots.
Alex Craft works in Nekros City as a Grave Witch for hire. She consults for the police, raising shades that can be questioned by the cops to help solve crime cases. Alex is pulled into one detective's search for a fae-created street drug called "glitter" that is associated with a number of bizarre and truly gruesome deaths. There are all kinds of fun red herrings provided at the crimes scenes, which I find greatly entertaining. Alex is then commanded by the Winter Queen to solve a murder in Faerie. There is a lot of action occurring here that keeps the story moving along at a lively clip.
Alex's life is pretty complicated. She has recently discovered she's not really human, but actually is fae, her nature hidden from her and everyone else by her father at birth. She would like to stay in the human realm and continue her work as a Grave Witch. As an unaffiliated fae away from the realm of Faerie, however, she is starting to fade and will soon die if she doesn't form ties to Faerie. But who to align herself with? Alex doesn't trust any of the courts, and with good reason. Alex is forcibly living with Falin Andrews, the Winter Queen's knight. A little while ago, Falin tricked Alex, cut her with a blade, told her he loved her, then warned her she could never trust him (and you thought YOU had dating problems!). Falin is in FIB though, the Fae Investigation Bureau, so Alex must work with him for her job. Alex is also sleeping with Death, a grim reaper whom she has known for years, although she doesn't even know his name. It's not quite as heavily the love triangle of previous Alex Craft books, but there is definitely sexual tension persisting! I can't decide which one of the two guys I am rooting more for, either.
The varied and often fraught interactions of Alex with her friends and enemies provide a vibrant counterpart to the two interweaving mysteries Alex is racing to solve. Price has created a great paranormal urban fantasy world with plenty of bloodthirsty fae and backstabbing court intrigue. There is a little romance and some mild snark and humor to keep the grim world of the fae from becoming too dark. I devoutly hope we will not have to wait so long for the next installment in this series, because GRAVE VISIONS has revived my desire to read more of Price's fantastical world of Alex Craft.
SUMMARY
If you want to hear voices from the dead in Nekros City, you call Alex Craft. She's a grave witch with reasonable rates and extraordinary powers who specializes in revealing the secrets of the dead. But she has her own secrets. She's not human—and her newly discovered heritage is causing havoc for her both in the human realm and in Faerie.
Fae can't survive without a tie to Faerie, and now that Alex's true nature has awoken, she's no exception. She must align herself to a court and soon. To retain as much freedom as possible, she makes a deal to track the source of a new glamour-infused street drug which causes hallucinations that kill—and not just the user. Her investigation entangles Alex in a conflict brewing in Faerie, and she must find answers before she's dragged so deep that she loses not only her freedom, but her life.
---
What do you think about this review?
Comments
No comments posted.

Registered users may leave comments.
Log in or register now!