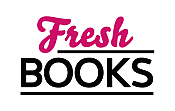 December brings fabulous reads!
"Grab a Cuppa, Sit Back, and Enjoy!"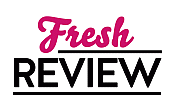 Reviewed by Monique Daoust
Posted July 21, 2017

It was already April, Lady Georgiana Rannoch -- Georgie -- was planning a summer wedding to Darcy O'Mara, but the latter must dash to another secret assignment for the British secret service, perhaps? Georgie is bored, and when her friend Belinda asks her to visit in Italy, Georgie jumps at the chance. There is also that pesky matter of asking Queen Mary to allow Georgie to renounce her claim to the Throne, Darcy being Catholic. But when she sits down to tea with Her Majesty, Georgie mentions that she will be staying near Stresa, the Queen asks her to attend a house party to eavesdrop on the Prince of Wales and if he is planning a secret wedding to "that American woman". The whole affair didn't look too complicated, until someone turns up dead.
ON HER MAJESTY'S FRIGHTFULLY SECRET SERVICE is a frightfully delectable book! Even though it is the eleventh book in the Royal Spyness series, it was a piece of cake to jump right in, although I will have to go back to see how Darcy and Georgie met; darlings, I must know because those two are such a wonderful couple! The story is set in 1935, and I found astonishing how historically accurate everything was. Ms. Bowen weaves historical facts and fiction effortlessly into a compelling story over a background of the mounting threat of fascism in Europe, and it flows so smoothly that the book is over before you know it. I loved that the author didn't stoop to revisionism, and that Belinda's out-of- wedlock pregnancy is dealt with realistically. Every character is scrupulously depicted, and yes dear readers, I did picture Darcy as that other Mr. Darcy! Ms. Bowen captures the essence of the German, Italian and British people, as well as the precarious political climate, as well as Mrs. Simpson.
The dialogues are stellar, the vocabulary perfect and faithful to the era. The German General's lack of understanding of English idioms elicited a few chuckles, and another secondary character, the Italian policeman Stratiacelli, was especially entertaining. As for the murder mystery, for those of us who grew up on Agatha Christie, it is a sheer delight; ON HER MAJESTY'S FRIGHTFULLY SECRET SERVICE reminds of Dame Agatha, but with a more humorous touch and a believable romance between two lovely characters. ON HER MAJESTY'S FRIGHTFULLY SECRET SERVICE was exactly the book I needed!
SUMMARY
In the new Royal Spyness Mystery from the New York Times bestselling author of Crowned and Dangerous, Lady Georgiana Rannoch juggles secret missions from the Queen, Darcy, and her mother. But it's all in a day's work when you're thirty-fifth in line to the British Crown.
When Darcy runs off on another secret assignment, I am left to figure out how to travel to Italy sans maid and chaperone to help my dear friend Belinda, as she awaits the birth of her baby alone. An opportunity presents itself in a most unexpected way—my cousin the queen is in need of a spy to attend a house party in the Italian lake country. The Prince of Wales and the dreadful Mrs. Simpson have been invited, and Her Majesty is anxious to thwart a possible secret wedding.
What luck! A chance to see Belinda and please the queen as I seek her permission to relinquish my claim to the throne so I can marry Darcy. Only that's as far as my good fortune takes me. I soon discover that Mummy is attending the villa party and she has her own secret task for me. Then, Darcy shows up and tells me that the fate of a world on the brink of war could very well depend on what I overhear at dinner! I shouldn't be all that surprised when one of my fellow guests is murdered and my Italian holiday becomes a nightmare...
---
What do you think about this review?
Comments
No comments posted.

Registered users may leave comments.
Log in or register now!