"The Stronger the Enemies, the Hotter the Love"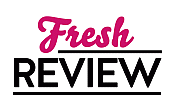 Reviewed by Kristen Donnelly
Posted July 17, 2017

Romance Contemporary | Women's Fiction Contemporary
*fans self* I'm still kind of recovering from this one...
Bailey and Vaughn fought through the first book in this series and they fight through the first half of this one too. Here are two folks who have built their lives just how they like it and think the other person will destroy the carefully built castles of sand. Of course, we readers know better, and their happily ever after is as satisfying as you would hope.
This is Young's second series - the first set in Scotland - and it's settling into itself wonderfully. Her speciality is giant familial friend circles and that phenomenon that happens when you're a single adult when your friends become your whole life. I adore getting to know every one, the foreshadowing that happens so often and then the follow-ups to couples that follow. We get more time here with the couple from the first book and some serious breadcrumbs were laid for future installments.
If you like contemporary romances, Young is an author you should know, especially if you like them grounded in reality... with the exception of the sex, which is 100% delightful and raucous fantasy fulfillment. Bailey and Vaughn's athletic and adventurous turns are no exception.
I adored EVERY LITTLE THING, clearly, and totally recommend it.
SUMMARY
Bailey Hartwell has many reasons to feel content—her successful business, a close circle of friends, and her steady boyfriend…even if their romance feels staid after ten years without a serious commitment. The only challenge in her life comes in the form of sexy businessman Vaughn Tremaine. She thinks the ex-New Yorker acts superior and that he considers her a small-town nobody. But when Bailey's blindsided by a betrayal, she's shocked to discover Vaughn is actually a decent guy.
Vaughn admires Bailey's free spirit, independence, and loyalty. As his passion for her has grown, his antagonism toward her has only worsened. Every little thing Bailey does seduces him. But when Vaughn's painful emotional past makes him walk away in fear he will hurt her, it opens an old wound in Bailey, and she uncharacteristically retreats.
Once Vaughn begins to realize he's made the biggest mistake of his life, he has no choice but to fight like he's never fought before to convince Bailey that the love they've found together only comes around once in a lifetime….
---
What do you think about this review?
Comments
No comments posted.

Registered users may leave comments.
Log in or register now!