"Love will free him and bind him."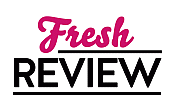 Reviewed by Annetta Sweetko
Posted July 17, 2017

Instead of being on stage playing her hearts music, Sidonie Martel finds herself in a mystical world. Kidnapped and put into the hands of the evil Queen of the Fae Isabeau with only her music to protect her, but soon to lose even that. To survive and hope to some day escape Sidonie must listen to the dark advice and welcome the healing hands of her one ally -- or is he the enemy.
The handsome, mysterious Morgan le Fae, is bound to the queen by an evil spell, has luckily learned how to twist her commands to get some relief from his fate. Once a powerful wizard, now leashed to the queen's every whim, Morgan finds that he does have a weakness. A little human musician who has been brought into this deadly world and draws something from him that he thought long dead.
SPELLBINDER is author Thea Harrison's second of her Moonshadow series. This is her Elder Races UK version and while I personally missed Dragos, Pia and their demesnes this trilogy still holds the same magical feel as the others. I found Sidonie to be strong, resourceful and determined to survive the magical frightening world she found herself in. I thought it rather intriguing that her music was so spellbinding that even some of the most powerful Djinn had bargained with her to get the best tickets to her concert. Guess that says just how special she is.
Morgan, I thought, after having been imprisoned by the queen for so long, that Sid might have been just what he needed to give him back his -- well, I guess you could call it -- his humanity. He had been a powerful sorcerer, a king maker but Queen Isabeau made him her slave. Sidonie gave him back his heart, then he goes and breaks hers -- but fear not, he has to learn what is important and he does just that. The mystical world that Ms. Harrison offers us is an amazing escape, with characters we might love or hate, but at least she makes us feel something which is an impressive talent.
If you are looking for an escape to a world with mystical beings, magic, evil overcome by good, love, steamy and sweet moments then I promise you SPELLBINDER will give you all that and more.
SUMMARY
Kidnapped while on tour, musician Sidonie Martel is transported to the mystical land of Avalon. A human without magical ability, she is completely vulnerable to the deadly forces surrounding her.
When she defies her captors and refuses to share her music, an act of violent cruelty leaves her broken, her ability to play silenced, maybe forever. Her only hope is a whisper in the dark, gentle hands that offer healing, and a man who refuses to show her his face yet who offers advice she dare not ignore.
One of the most feared and powerful sorcerers in history, Morgan le Fae serves a Queen he despises, Isabeau of the Light Court. Once a famous bard and an advisor to kings, Morgan has been enslaved to Isabeau for hundreds of years, acting as enforcer and the commander of her deadly Hounds.
Sidonieís music touches Morgan in places he had abandoned centuries ago, and her fiery spirit resurrects feelings he had believed long dead. For Sidonie, trapped in captivity, passion offers a comfort she cannot resist.
But Isabeau holds Morgan bound in magical chains that only Death can break. And in the court of a cruel, jealous Queen, the only thing that burns hotter than love is revengeÖ
---
What do you think about this review?
Comments
No comments posted.

Registered users may leave comments.
Log in or register now!