"Love lost and found and now forever"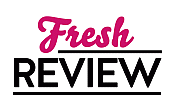 Reviewed by Sharon Salituro
Posted July 17, 2017

Ava Dirossi has worked in Graystone Manor for years where sheloves her job as a house keeper. Years ago she was married to the grandson of the manor, Griffin. Because of some circumstances, Ava divorced him. Griffin has always been in love with Ava and could never figure out why Ava ended their marriage and no one but Ava knew why. Griffin had moved on with his life and married his close friend Lexi. That marriage also ended in a divorce, as Lexi knew that Griffin had never gotten over Ava.
The last few years have been very hard on Ava. Her mother passed away and her father Gino was in a bad accident. No longer able to work Gino has become a very angry man. Ava must do everything for him. If Gino doesn't like what she does, he physically abuses her. While working one day at the manor, Griffin is trying to talk with her, and he grabs her arm. Ava pulls away and Griffin notices the big bruise on her arm but Ava will not tell him where this came from.
As much as Ava and Griffin try to avoid each other, they can't, their love blooms again. The only problem is that Lexi has told Griffin that she is pregnant with his child. The little secret Lexi leaves out is that she has cancer, and doesn't know if she is going to make it. Lexi and Ava don't like each other so Griffin is put in the middle and he tries to make the two of the them come together.
Along with all of this, there is a big food competition going on. The chef that has been hired is in cohorts with a women who wants to buy the manor and turn it into condos. Ava finds out what is going on and puts an end to it. This is just one of the problems that she is trying to work though. As all of the secrets come to life, will Ava and Griffin be able to walk over the Starlight Bridge?
I loved this book. Debbie Mason writes romance like none other. Not a lot of sex, but enough hints so you can image what happens. The way that Debbie shows how first love can become second love and last. I also enjoyed the way that many of the characters from her other books were in this one. It was great to find out what happened with their relationships. I really like books that are in a series.
Debbie Mason also shows how in a small community, people do care about each other. In this day and age it just makes me wish that was how people were today. While Ava and Griffin had a lot to overcome Mason makes it all come together. STARLIGHT BRIDGE left me with a very warm feeling.
SUMMARY
A second chance for romance...
Hidden in Graystone Manor is a book containing all the dark secrets of Harmony Harbor, and Ava DiRossi is determined to find it. No one-especially not her ex-husband, Griffin Gallagher-can ever discover what really tore her life apart all those years ago. With Griffin back in town, it's more important than ever that she find the book before someone else does. Because her ex is still angry with her for leaving him. And he still has no idea Ava never stopped loving him...
Ava is no longer the vibrant, happy woman Griffin had once loved and married, and he would do anything to bring back the sparkle to her brilliant green eyes. But what's never changed are the sexy sparks of attraction between Ava and Griffin, and he won't give her up again without a fight. He knows there's the real possibility of a future together... if the truth doesn't burn the bridge between them forever.
---
What do you think about this review?
Comments
No comments posted.

Registered users may leave comments.
Log in or register now!