"Lovely story about finding your own path."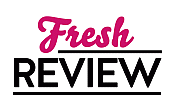 Reviewed by Sandra Wurman
Posted July 15, 2017

Everyone would like to believe they are in control of their destiny. Not day by day but in the grand scheme of things. Life just has a way of getting in the way of plans and that's not necessarily always with a bad outcome. Some might call these just hiccups in life but for others their path is forever altered. IF NOT FOR YOU is part of Debbie Macomber's New Beginnings series. This is actually book number three.
IF NOT FOR YOU is about people having a wakeup call of sorts. Life has been predictable, unexciting, and candidly disappointing. Macomber pairs the most unlikely people in order to clearly illustrate her point of view on love. And in IF NOT FOR YOU she lovingly does that more than once. Kind of to prove her point I guess. Or to drive home her firm beliefs about the nature of love, healing, kindness and candor.
Beth is the epitome of that belief. There are times you would like to shake Beth to get her to face reality but then you quickly realize that then she wouldn't be Beth. Sam is what he is at least to those superfluous in his life. Only the important people know Sam and he is okay with that. At least until he meets Beth. Ms. Macomber doesn't want you to believe in love at first sight at least not for Beth and Sam. In fact the only thing they have in common is their mutual desire to end this blind date disaster.
Life is going to have other plans for these two folk. Lovely young people whose paths were very different. And yet somehow there is much that they share. In IF NOT FOR YOU, Ms. Macomber is insightful in peeling away the layers of their pasts and revealing much about their hopes and dreams. Sam isn't even aware that he has any hopes or dreams. His life at this juncture is about today. Beth on the other hand is seeking out her future, away from controlling parents looking to protect their daughter from life's rough spots.
But we quickly realize that for Sam and Beth it is those rough spots that has shaped them into the two people they are. In IF NOT FOR YOU Ms. Macomber tells us a lot about each character in their own tongue so to speak. And there is a wonderful supporting cast.
Beth has an unfortunate habit of getting involved with other people's lives. It's as if this sweet rather unassuming woman thinks the world should be filled with love. And somehow this is her mission. Sticking your nose into other people's business is a risky proposition. You'd think after a few bungles Beth would learn her lesson but romantics can't seem to turn a blind eye. This is what could ultimately be the greatest challenge Beth and Sam face.
Debbie Macomber likes to work with characters that have flaws so don't expect to agree with everything the folks in IF NOT FOR YOU do or say. Macomber makes her characters practically jump off the page and there are times you are genuinely annoyed by something they do or say. But that's exactly the point. The folk in IF NOT FOR YOU fall into the way Debbie Macomber fashions characters. Fans of this engaging author know that ultimately her characters will grab at your heart and conscience. You just might find some of their antics counterproductive but that's okay. In life you don't always have to like what someone does, but compromise is imperative.
SUMMARY
#1 New York Times bestselling author Debbie Macomber has written an emotionally stirring novel that shows how sometimes a choice can seem wrong even though it's absolutely right.
If not for her loving but controlling parents, Beth Prudhomme might never have taken charge of her life and moved from her native Chicago to Portland, Oregon, where she's reconnected with her spirited Aunt Sunshine and found a job as a high school music teacher. If not for her friend Nichole, Beth would never have met Sam Carney, although first impressions have left Beth with serious doubts. Sam is everything Beth is not—and her parents' worst nightmare: a tattooed auto mechanic who's rough around the edges. Reserved and smart as a whip, Beth isn't exactly Sam's usual beer-drinking, pool-playing type of woman, either.
But if not for an awkward setup one evening, Beth might never have left early and been involved in a car crash. And if not for Sam—who witnessed the terrifying ordeal, rushed to her aid, and stayed with her until help arrived—Beth might have been all alone, or worse. Yet as events play out, Sam feels compelled to check on Beth almost daily at the hospital—even bringing his guitar to play songs to lift her spirits. Soon their unlikely friendship evolves into an intense attraction that surprises them both.
Before long, Beth's strong-willed mother, Ellie, blows into town spouting harsh opinions, especially about Sam, and reopening old wounds with Sunshine. When shocking secrets from Sam's past are revealed, Beth struggles to reconcile her feelings. But when Beth goes a step too far, she risks losing the man and the life she's come to love.
---
What do you think about this review?
Comments
1 comment posted.
Re: Lovely story about finding your own path.

Great review and Debbie never fails! Thanks!
(Kathleen Bylsma 3:27pm July 16)
Registered users may leave comments.
Log in or register now!