"What would you do for love."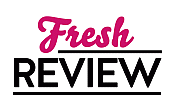 Reviewed by Sandra Wurman
Posted July 15, 2017

True to type Diana Palmer penned still another tale where the big brooding guy is brought to his knees by an unassuming innocent younger woman and for the most part can't believe it is happening to him. A recurring theme as any fan of Diana Palmer will tell you. Male egos are ripe for crushing in most Diana Palmer books and UNDAUNTED is no exception. UNDAUNTED is part of the Long Tall Texans series and as far as I can tell this is not a reissue of a previously published work. Having said that any fan of Diana Palmer should check out their book shelves to be sure.
As for myself I never get tired of watching these men go through an intense inner struggle. It's certainly good for their soul. The bigger they are -- the harder they fall -- vintage Diana Palmer.
Coming from Jacobsville Texas Kate was just beginning to find peace and solace at her job editing and researching for a well-known author. She was staying at the author's lakeside home at the foothills of the Appalachian Mountains which was perfect for Kate. She loved boating on the lake and having the freedom to meander when time permitted. Unfortunately this also meant plenty of opportunities to run into the rather nasty neighbor Garrett Carlton. Garrett, wealthy beyond reason with a cold heart lived within a self-imposed armor allowing no one in -- designed on purpose.
Garrett couldn't get beyond his past. A past filled with harsh realities that left him with a battered and bruised ego and heart. Garrett was no fool. If you avoid relationships -- you avoid hardships. Simple. Strange to believe this man was an astute businessman and yet had no idea about life. But that's going to change.
Kate seemed to be a totally unassuming young lady but for Garrett that was just impossible to believe. Certainly under that kind façade lurks a conniving gold digger. They were all the same in Garrett's mind. They set a trap and he would be stuck doling out cash forever. So instead of being polite, and dare we suggest neighborly, Garrett affected his normal demeanor acting rude, nasty and in the case of Kate threatening. Kate had faced threatening men before. Her father was an example of alcohol induced violence excusing his behavior with righteousness. Yes Kate had reason to cower in front of Garrett and that just fed the fire.
So Kate stayed out of Garrett's way -- good plan except they kind of shared the same lake front.
Accidents happen. How you react to an incident that should have been avoided is important and Kate did not react well putting her in a vulnerable position. But then circumstances intervened and Kate saw an opportunity to hopefully show her regret and assuage guilt. Unfortunately her plan put her smack dab in the proverbial lions den -- aka Garrett's home. You know they say no deed goes unpunished. In the ensuing days and months the relationship between Kate and Garrett gets very complicated. Feelings are involved. But Diana Palmer always reminds us that there will be a reckoning at some time. There's no avoiding it -- even in a Diana Palmer romance novel.
So in UNDAUNTED there are definitely times when the story line seems to go askew but then Diana Palmer brings it back in line and all is well with the world -- at least as far as the Long Tall Texans series is concerned. There are times when the characters do uncharacteristic things and perhaps that is Diana Palmer's intent. UNDAUNTED is a love story with all the requisite elements, love, sex, banter and tragedy. I think you'll enjoy it -- I know I did.
SUMMARY
The only man she wants is the one who'll never forgive her
Falling in love with her boss's handsome millionaire neighbor was easy for young Emma Copeland. Despite the vast differences between them, and a past that's left Connor Sinclair reclusive and wary, Emma gambles her heart on a desire that rocks them both. But there's something Connor doesn't know: Emma is responsible for an accident that changed his life forever.
Connor lives by rules intended to protect both him and his vast wealth. Emma's innocence is the only thing that's ever broken through his cold reserve, but now his trust is shattered. By the time he realizes how much he stands to lose, it might take a miracle to win her back. But it's a challenge he'll gladly face for the woman and the family he needs more than his next breath…
Inspired by a Diana Palmer classic, Bound by a Promise.
---
What do you think about this review?
Comments
No comments posted.

Registered users may leave comments.
Log in or register now!