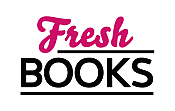 Celebrate July with great reading including...
"How to become a duchess and still squeak, beam, enthuse, and snort!"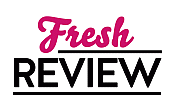 Reviewed by Monique Daoust
Posted July 15, 2017

This wasn't supposed to happen, but Genevieve is now a duke, or rather a duchess, since she inherited the duchy of Blakesley. She doesn't want it, she'd rather stay in the country, but the estates have been somewhat neglected, and she wants to do right by her people. She might not know how to act like a proper duchess, but she wants to do what is right, so she writes her aunt Sophia, who will know how to help her with everything Genevieve needs to know about her new status. Her aunt knows just the man: Archibald Salisbury, Sophia's steward. Archie is familiar with society: he's the third son of a viscount, but was disowned when he opted to join the army. Genevieve is a simple girl at heart, and her parents never bothered to introduce her to society; they just never bothered with her, period. Genevieve soon learns that a duchess doesn't squeak, doesn't snort, doesn't beam, doesn't enthuse, and certainly doesn't fall in love with her steward...
Genevieve and Archie's first encounter is very tentative, as Archie misjudges her: it's not because she doesn't know what a duchess' duties are that she is an imbecile, which Archie is quick to appreciate. Basically, achieving her goal would mean squash her sunny nature, and Archie hopes he isn't so successful that Genevieve loses her radiance. He likes her a lot, more than a servant ought to. Genevieve is not used to being with people, but it's not as painful when Archie is in the vicinity, and she never really gets comfortable around people. I felt she became too dependent on him, and I expected her to show more backbone as the story progressed; it seemed that she suffered from some form of social anxiety disorder.
MY FAIR DUCHESS is lovely, sweet, and fun, but at the same time heartbreaking when looking at Genevieve's empty life before Archie came along, as well as what they want and what must be seem incompatible with her lofty position. The sexual tension simmers almost from the moment Archie and Genevieve meet, and I loved that Archie behaved like a gentleman at all times. MY FAIR DUCHESS is a quiet little romance with some very touching moments, however not as energetic as we are used from Megan Frampton. It is a bit repetitious at times, and the pace is rather sluggish; there was also a misunderstanding that could have been avoided, which would have made the story much more enjoyable; I didn't feel Archie acted entirely according to his personality. Also, I'm not quite sure if this was intentional on the part of the author, but Genevieve seemed to lose some of her sparkle as she became more adept at tending to her ducal duties. This said, the cast of characters is splendid, each one well defined, and as expected Ms. Frampton's writing is wonderfully evocative.
My favourite passages in MY FAIR DUCHESS are the letters that Archie and Genevieve exchange, or not: the letters divulge their deepest feelings: some letters go to the rubbish bin, while others are draft copies, as words are crossed out, and those are the most revealing; the letters are beautiful, funny, and filled with emotions of all sorts. MY FAIR DUCHESS is unfortunately not the best book in the Dukes Behaving Badly series, as I felt it lacked some of the author's outstanding sense of humour, although there are glimpses here and there, but it is still quite enjoyable, and I will be looking forward to Megan Frampton's next offering, as she remains one of my favourite historical romance authors.
SUMMARY
The unexpected duchess
Archibald Salisbury, son of a viscount, war hero, and proficient in the proper ways of aristocratic society, has received orders for his most challenging mission: Genevieve, Duchess of Blakesley. How she inherited a duchy isn't his problem. Turning her into a perfect duchess is. But how can he keep his mind on business when her beauty entices him toward pleasure?
It was impossible, unprecedented…and undeniably true. Genevieve is now a "duke", or, rather, a duchess. So what is she to do when the ton eyes her every move, hoping she'll make a mistake? Genevieve knows she has brains and has sometimes been told she has beauty, but, out of her depth, she calls on an expert. And what an expert, with shoulders broad enough to lean on, and a wit that matches her own. Archie is supposed to teach her to be a lady and run her estate, but what she really wants to do is unladylike—run into his arms.
---
What do you think about this review?
Comments
No comments posted.

Registered users may leave comments.
Log in or register now!