"An intense and hot read"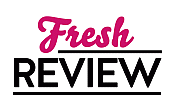 Reviewed by Annetta Sweetko
Posted July 8, 2017

Erotica | Romance Erotica Sensual
Summer Calhoun, aka Summer Bartlett has finally had enough and has quit her job with the C.I.A. after being forced to kill a friend who betrayed her. She's had enough and is ready to go home. Esteban de la Cortez Falcone aka "Falcon" her partner and his half-brother John Raegent aka "Raeg" are prepared to protect her from the Russian psycho who is bent on revenge. It comes to light that both men have feelings for Summer that go beyond what either of them ever expected.
I have to admit that had trouble getting as into INTENSE PLEASURE as I have author Lora Leigh's other books. It did have its intensity, action, danger raring its head from several forces that I expected but something was off with the romantic threesome as they came across to me. I'm not sure whether it was Raeg, Falcon or even Summer but something just did not click between them, for me. I didn't dislike them but I just didn't get the vibe I have always gotten from Ms. Leigh's staring characters.
I found Falcon the most approachable, he seemed sweet and generous, even liked brushing Summer's hair for her, and he was willing to do whatever had to be done to protect Summer. Raeg was the more complex, personality wise and much more fearful (if you can call a guy willing to stare down a bullet fearful) of loving and losing Summer. Summer, to my thinking, was almost a dual personality ... as an agent she could kick-butt with the best of them but at home she is "daddy's little princess". She did a lot of raging at Raeg mostly for insulting her daddy because of something that had happened to her when she was a teen, and though it was forgiven/forgotten by her it was something that still bugged Raeg. A little communication would have helped with a number of problems that arose for them.
That all said, I did enjoy INTENSE PLEASURE for it's high-octane action and the various family dynamics, on all sides, added interesting twists, and helped explain a lot of what was going on with all the people involved. And, of course, all the culprits are brought to justice in one form or another.
SUMMARY
The brand new, never-before-published novel in #1 New York Times bestseller Lora Leigh's deliciously sexy Bound Hearts series, where one woman must accept--or reject--the love of a lifetime.
TOO HOT TO HANDLE
Her name is Summer, as beautiful and occasionally fierce as her name suggests. Her past has just come back to haunt her, and suddenly sheís not sure who she can trust. Her longtime confidantes Falcone and Raeg seem to have Summerís best interests at heart. . .but itís clear that their desire for her still burns between them. Can they find a way to keep Summer safeóor will a bitter rivalry stand in their way?
Falcone and Raeg need to work together, now more than ever, if they intend to protect Summer from an old enemy who knows her dangerous secret. When Summerís identity as a sweet, Southern socialite gets out, the two men must find a way to draw out the ruthless assassin on her trail. . .and keep their illicit romance with her under wraps. But some passions are so intense they canít remain hidden. What are Falcone and Raeg willing to risk for the woman they both crave like no other, in Intense Pleasure, the next Bound Hearts novel from #1 New York Times bestselling author Lora Leigh.
---
What do you think about this review?
Comments
No comments posted.

Registered users may leave comments.
Log in or register now!