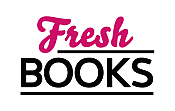 Summer Reads are HOT in July!
"Flawlessly written, impeccably researched, and expertly plotted: a delight from beginning to end!"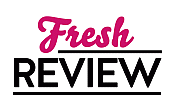 Reviewed by Monique Daoust
Posted July 7, 2017

On September third 1939, at 11:15, on a balmy Sunday, Maisie Dobbs was listening to the wireless at her friend Priscilla's home: Britain had declared war on Germany, and remnants from the Great War are still affecting the nation. Just a few moments later, Maisie is told there's a phone call for her; who would know she was at Priscilla's? Dr. Francesca Thomas knew. Maisie, a psychologist and investigator, had worked with Francesca before on a secret mission, and Francesca needs her help. After the Great War, Belgians refugees had stayed in Britain, among those Dr. Thomas, and a man has been found dead, shot execution- style in London: Frederick Addens, a Belgian refugee from the Great War. Scotland Yard has dropped the investigation, they have nothing to go on, but Francesca wants the killer found. Maisie accepts, for a fee, and she has barely started looking into the murder, when another former Belgian war refugee is found dead, murdered in exactly the same way. Maisie trusts Francesca, but she is sure the Doctor has not told her everything she knows.
Jacqueline Winspear had been on my radar for a long time, and I could kick myself that IN THIS GRAVE HOUR is the first book I've read from this wonderful author. WWII is a period I know quite well, and Ms. Winspear's research is so outstanding that I learned quite a few details, and so much more about everyday life in 1939 London. Ms. Winspear's depiction of the era is really astounding: one would think the author has actually lived it. The characters are as richly described as everything else, be it Maisie, her family and friends, her staff: Sandra and the wonderful Billy, DI Caldwell; they all appear as vivid as photographs. I felt involved in the story right from the start, in part because it IN THIS GRAVE HOUR is wonderfully historically accurate, I knew I could relax and that there wouldn't be any gaffes, but the story is also very compelling.
IN THIS GRAVE HOUR is not fast-paced, it would not suit the context, but the pace remains steady throughout, as Maisie investigates a puzzling series of murders. The author injects bit and pieces from the past in such a way that I never felt as if I was missing something in Maisie's timeline -- although I will be picking up those previous books as soon as I can. The writing is very elegant and flows seamlessly, the dialogues are superb and tailor-made to suit every character, down to the era's idioms. I was completely immersed in this fabulous novel, and I hope Maisie's adventures will continue for a long time to come.
SUMMARY
Sunday September 3rd 1939. At the moment Prime Minister Neville Chamberlain broadcasts to the nation Britain's declaration of war with Germany, a senior Secret Service agent breaks into Maisie Dobbs' flat to await her return. Dr. Francesca Thomas has an urgent assignment for Maisie: to find the killer of a man who escaped occupied Belgium as a boy, some twenty-three years earlier during the Great War.
In a London shadowed by barrage balloons, bomb shelters and the threat of invasion, within days another former Belgian refugee is found murdered. And as Maisie delves deeper into the killings of the dispossessed from the "last war," a new kind of refugee — an evacuee from London — appears in Maisie's life. The little girl billeted at Maisie's home in Kent does not, or cannot, speak, and the authorities do not know who the child belongs to or who might have put her on the "Operation Pied Piper" evacuee train. They know only that her name is Anna.
As Maisie's search for the killer escalates, the country braces for what is to come. Britain is approaching its gravest hour — and Maisie could be nearing a crossroads of her own.
---
What do you think about this review?
Comments
No comments posted.

Registered users may leave comments.
Log in or register now!