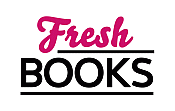 Spring for these books in March
Jacqueline Winspear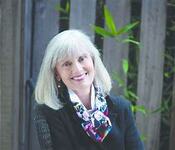 Jacqueline Winspear is the author of two previous Maisie Dobbs novels, Maisie Dobbs and Birds of a Feather. A national bestseller and a New York Times Notable Book, Maisie Dobbs was nominated for seven awards. Birds of a Feather has been nominated for the 2004 SCBA Best Mystery Novel, as well as the Dilys, the Agatha, and the Bruce Alexander Historical Mystery Award. Originally from the United Kingdom, Winspear now lives in California.
Interviews for Jacqueline Winspear
Jennifer Vido | Jen's Jewels Interview: THE WHITE LADY by Jacqueline Winspear
The White Lady
March 23, 2023
Log In to see more information about Jacqueline Winspear
Log in or register now!
Series
Maisie Dobbs
Books:
The White Lady, April 2023
Hardcover / e-Book
A Sunlit Weapon, April 2023
Maisie Dobbs # 17
Paperback / e-Book
A Sunlit Weapon, April 2022
Maisie Dobbs #17
Hardcover / e-Book
The Consequences of Fear, February 2022
Paperback / e-Book
This Time Next Year We'll Be Laughing, October 2021
Trade Size / e-Book (reprint)
The Consequences of Fear, April 2021
Hardcover / e-Book
This Time Next Year We'll Be Laughing, November 2020
Hardcover / e-Book
The American Agent, April 2019
Maisie Dobbs
Hardcover / e-Book
What Would Maisie Do?, April 2019
Maisie Dobbs
Paperback
To Die but Once, March 2019
Maisie Dobbs
Paperback / e-Book (reprint)
To Die but Once, April 2018
Maisie Dobbs #14
Hardcover / e-Book
In This Grave Hour, March 2017
Maisie Dobbs #13
Hardcover / e-Book
Journey to Munich, February 2017
Maisie Dobbs #12
Paperback / e-Book (reprint)
Journey to Munich, April 2016
Maisie Dobbs #12
Hardcover / e-Book
Birds of a Feather, August 2015
Maisie Dobbs #2
Trade Size / e-Book (reprint)
A Dangerous Place, March 2015
Maisie Dobbs #11
Hardcover / e-Book
Leaving Everything Most Loved, April 2014
Paperback
Leaving Everything Most Loved, March 2013
Maisie Dobbs
Hardcover / e-Book
Elegy For Eddie, November 2012
Maisie Dobbs #9
Paperback / e-Book (reprint)
Elegy For Eddie, April 2012
Maise Dobbs #9
Hardcover / e-Book
A Lesson In Secrets, May 2011
Maisie Dobbs #8
Hardcover
The Mapping Of Love And Death, March 2011
Maisie Dobbs #7
Trade Size
The Mapping Of Love And Death, May 2010
Maisie Dobbs #7
Hardcover
Among the Mad, February 2009
Maisie Dobbs #6
Hardcover / e-Book
An Incomplete Revenge, February 2008
Maisie Dobbs #5
Hardcover / e-Book
Messenger of Truth, June 2007
A Maisie Dobbs Novel
Trade Size (reprint)
Messenger of Truth, September 2006
Maisie Dobbs
Hardcover / e-Book
Pardonable Lies, June 2006
Maisie Dobbs #3
Trade Size / e-Book (reprint)
Maisie Dobbs, May 2004
Maisie Dobbs #1
Trade Size / e-Book (reprint)