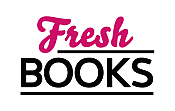 Great new reads in September
"Drugs, rum runners, lies, in lush, tropical Florida"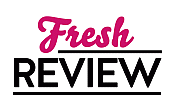 Reviewed by Patricia (Pat) Pascale
Posted June 26, 2017

Women's Fiction Historical | Historical
1917, residing in New York City, Virginia Fortescue, 21, has a dark, family secret concerning her father's past that she is eager to escape. Her solution is to volunteer to drive an ambulance for the American Red Cross. Arriving in France, Virginia is assigned to drive a HUNKA TIN, a battered, rusty Model T, disguised as an It ambulance. Trained by her father to fix anything mechanical, especially cars, this is an easy task for her. Driving through the muddy battlefield of World War1, Virginia arrives at an undesirable setting. A filled-to-capacity casualty center on the front lines. She meets handsome, dashing, charismatic Army Surgeon, Captain Simon Fitzwilliam. He impresses her with his surgical skills and his kindnesses to the fallen soldiers. Simon tells Virginia that he is impressed with the way she drives the ambulance like a pro and transports the injured needing his help.
A mutual admiration society begins, then a friendship that turns into a flaming love affair. Naive, inexperienced with men, a virgin, Virginia marries Simon before she discovers his past is filled with secrets. After a stormy quarrel, Virginia leaves Simon to return to America, carrying a baby Simon is unaware of. Love letters asking forgiveness from Simon follow her and he writes from Florida where he is building a future for Virginia and himself. He does not know about, Evelyn, his daughter, and Virginia refuses to read or answer his letters.
Five years later, Virginia is notified that Simon is dead. He perished in a fire that destroyed his seaside home in Cocoa Beach, Florida. Virginia and her daughter, Evelyn, travel there to settle his estate. She is warmly greeted by his twin brother, Samuel, and his sister, Clara, but Virginia is not convinced that Simon is dead. As she begins to unravel his vast estate, she feels she is in danger. Why and from who? Is Samuel an evil twin or does he have feelings for her? Who can she trust?
Beatriz Williams is no newcomer to exciting historical romances in delightful locales. This one is told in alternate chapters between the past, (1917), and the present (1922), in Cocoa Beach, Florida. It is a boomtown with white sandy beaches, citrus groves, new hotels, a coastal oasis. This is a spirited tale of lies, betrayals, drug running, murder, prohibition and unanswered questions. Virginia is a brave heroine who stubbornly continues to question the mystery surrounding Simon's death in the lush tropics. Simon left her a shipping company, a hotel, a citrus plantation as well as the seaside property where he died in a fire. Is he dead? Who is the murderer? Virginia is headstrong and refuses to stop to uncover the truth about Simon's mysterious business interests, even though she is attacked and she fears for the safety of her daughter. I smelled orange blossoms as I turned the pages faster and faster to find out who done it? Well done, Ms. Williams, and I see a sequel for sure. Count me in, I'll be waiting for it!
SUMMARY
The New York Times bestselling author of A Certain Age transports readers to sunny Florida in this lush and enthralling historical novel—an enchanting blend of love, suspense, betrayal, and redemption set among the rumrunners and scoundrels of Prohibition-era Cocoa Beach.
Burdened by a dark family secret, Virginia Fortescue flees her oppressive home in New York City for the battlefields of World War I France. While an ambulance driver for the Red Cross, she meets a charismatic British army surgeon whose persistent charm opens her heart to the possibility of love. As the war rages, Virginia falls into a passionate affair with the dashing Captain Simon Fitzwilliam, only to discover that his past has its own dark secrets—secrets that will damage their eventual marriage and propel her back across the Atlantic to the sister and father she left behind.
Five years later, in the early days of Prohibition, the newly widowed Virginia Fitzwilliam arrives in the tropical boomtown of Cocoa Beach, Florida, to settle her husband's estate. Despite the evidence, Virginia does not believe Simon perished in the fire that destroyed the seaside home he built for her and their young daughter. Separated from her husband since the early days of their marriage, the headstrong Virginia plans to uncover the truth, for the sake of the daughter Simon never met.
Simon's brother and sister welcome her with open arms and introduce her to a dazzling new world of citrus groves, white beaches, bootleggers, and Prohibition agents. But Virginia senses a predatory presence lurking beneath the irresistible, hedonistic surface of this coastal oasis. The more she learns about Simon and his mysterious business interests, the more she fears that the dangers that surrounded Simon now threaten her and their daughter's life as well.
---
What do you think about this review?
Comments
No comments posted.

Registered users may leave comments.
Log in or register now!