"A great start to another fantastic, must read series"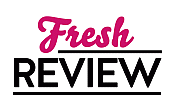 Reviewed by Rosie Bindra
Posted June 21, 2017

Romance Suspense | Romance Military
Theo Bosco is not in a good place in his life. Having lost both his mentor and his K9 partner, Theo just wants to be left alone. The last thing he needs is to be interested in the squirrelly new waitress who seems very leery of cops. Theo knows he should just walk away and go back to dealing with the mess his life has become, especially trying to get his new K9 partner, Viggy, to work with him. It's just his bad luck that Viggy likes Jules and her family more than he likes Theo.
After kidnapping her siblings from an abusive situation, Jules Jackson finds herself working as a waitress in a local diner in Monroe, Colorado. Jules has more than enough going on in her life without the complication of a broody cop coming into her life. No matter how much she fights it though, the attraction is too strong to ignore. While trying to juggle her new life with her siblings, her budding relationship and the looming threat from her past, Jules doesn't even see the threat that's much closer to home until it's too late.
I became an instant fan of Katie Ruggle's after reading her previous Search and Rescue series and couldn't wait to read RUN TO GROUND. The first book in Ruggle's new Rocky Mountain K9 Unit series, RUN TO GROUND has all the elements that made me fall in love with her books initially; lots of the normal action, suspense and romance, plus there's also a lovable K9 partner that you wish you could call your own.
There are a few things that I wish were delved into a bit more in RUN TO GROUND, namely the reason for Jules kidnapping her siblings. There were hints here and there of what the children went through but I think if it had been expanded on a bit more thoroughly, it would have had a greater impact on the story. There are also a few threads that don't seem to have been tied up, but I'm hoping that it's something that will be addressed in future books. All in all though, RUN TO GROUND is a great start to what I am sure is going to be another fantastic, must read series from Ruggle. I can't wait to see where she takes us next.
SUMMARY
He lost his mentor.
He lost his K9 partner.
He almost lost his will to live.
But when a ruthless killer targets a woman on the run, Theo and his new K9 companion will do whatever it takes to survive—and save the woman neither can live without.
Grieving the death of his partner, Theo Bosco has no room in his life for distractions. Though his instincts scream that he should avoid Juliet 'Jules' Jackson, he can't seem to stay away. It doesn't help that Theo's new K9 companion has fallen head over paws with Jules's rambunctious family.
Or that when he's with her, Theo finally knows peace.
When Jules rescued her siblings, whisking them away to the safety of the beautifully rugged Colorado Rockies, she never expected to catch the eye—or the heart—of a cop. Yet as Jules struggles to fight her growing attraction to the brooding K9 officer, another threat lurks much closer to home...
---
What do you think about this review?
Comments
No comments posted.

Registered users may leave comments.
Log in or register now!