"A great story about temptation and the wages of sin"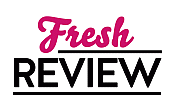 Reviewed by Helen Williams
Posted June 21, 2017

SIN OF A WOMAN is the next installment in The Curtis Black series. Even though this is a novel in The Curtis Black series it is not specifically about Curtis Black. It ties more to his son Dillon and the circumstances of his relationships. Raven and Dillon had a very public and contentious divorce when his mistress, Porsha Harrington, provided Raven with a video of her sexual affair with Dillon. It has the drama associated with the series, but I was hoping for more involvement with Curtis himself. This novel centers around Dillon's ex-wife Raven who now claims she has been "called" to the ministry. And now Raven and Porsha will become partners after Porsha provides her with the financial backing to start her own church. Can you say "drama?"
Raven has a successful ministry that will soon go to her head and cause her to want more. Porsha also claims to have been "called" to the ministry. Both of these women start to revert to their old ways. Porsha starts to examine her life and sees that she needs to make a change. Raven, on the other hand, goes back to previous actions that lead to some serious consequences causing detrimental effects on her life before. You would think she learned her lesson after that. But instead greed and deception will take her down a dark road. Raven knows what she wants and will do whatever it takes to get what she wants and will not allow anyone to stand in her way. She will mislead and use others and lead them down this path of destruction along with her.
This is a great story about temptation and the wages of sin. It's a story about when your conscience prods you and how you react to that prodding. In SIN OF A WOMAN the lesson learned is -- "you will reap what you sow".
SUMMARY
After her very public divorce from Dillon, Raven Black is recovering nicely. Dillon has done everything he can to discredit her, but Raven has learned from her mistakes and him. In fact, she's intent on using every bit of Dillon's revenge and betrayal, as she prepares to take what is hers - and more. Her ambitions have never been so great, and Raven always knows how to get what she wants. She also won't allow anything or anyone to get in her way.
She has become her ex-husband in more ways than one and is slowly leading those connected to her down a terrible path of destruction. But playing with the lives of innocent people has dire consequences - the kind that Raven won't see coming. Raven, of all people, should know that what happens in the dark will eventually come to light...and that there's only so far you can run before your past catches up to you.
---
What do you think about this review?
Comments
No comments posted.

Registered users may leave comments.
Log in or register now!