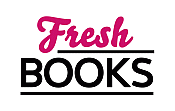 Your August adventures in reading
Kimberla Lawson Roby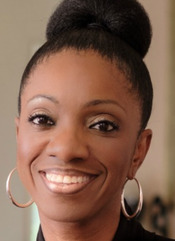 Blogging at Fresh Fiction
Kimberla Lawson Roby | Temptation's Consequences
May 29, 2015
Dive into the world of the Reverend Curtis Black in the 12th book Read More...
Kimberla Lawson Roby | Marital Money: Mine, Yours, & Ours!
June 24, 2009
Life after marriage can be a major blessing but also a great fiasco if you don't take the time beforehand to discuss some very Read More...
New York Times Bestselling Author Kimberla Lawson Roby has penned over 22 novels. In 1997, she began her career by self-publishing her debut title BEHIND CLOSED DOORS and after selling over 10,000 copies the first six months, she immediately signed with a literary agent and sold her second novel to a publisher based on a nine-page synopsis.
Kimberla's novels deal with very real issues, including corruption within the church, drug addiction, gambling addiction, infidelity, social status, single motherhood, infertility, sibling rivalry and jealousy, domestic violence, sexual abuse, mental illness, care-giving of a parent, racial and gender discrimination in the workplace, sexual harassment, and overweight issues to name a few.
Kimberla resides in Illinois with her husband, Will.
Log In to see more information about Kimberla Lawson Roby
Log in or register now!
Series
Reverend Curtis Black
Books:
It's a Thin Line, September 2020
Trade Size
Here and Now, April 2020
Paperback (reprint)
Better Late Than Never, August 2018
Curtis Black #15
Hardcover / e-Book
Sin of a Woman, June 2017
Curtis Black #14
Hardcover / e-Book
Copycat, February 2017
Hardcover / e-Book
A Sinful Calling, July 2016
Reverend Curtis Black
Hardcover / e-Book
Best Friends Forever, January 2016
Hardcover / e-Book
The Ultimate Betrayal, June 2015
Reverend Curtis Black Novel #12
Hardcover / e-Book
The Reverend's Wife, May 2015
Reverend Curtis Black #9
Paperback / e-Book (reprint)
The Prodigal Son, February 2015
Reverend Curtis Black #11
Paperback / e-Book (reprint)
A House Divided, May 2013
Reverend Curtis Black #10
Hardcover / e-Book
Secret Obsession, August 2012
Paperback / e-Book (reprint)
Be Careful What You Pray For, January 2011
Reverend Curtis Black #7
Paperback / e-Book (reprint)
Love, Honor, and Betray, January 2011
Reverend Curtis Black #8
Paperback / e-Book
One In A Million, June 2009
Paperback
The Best Of Everything, January 2009
Reverend Curtis Black #6
Hardcover / e-Book
Sin No More, January 2009
Reverend Curtis Black #5
Paperback / e-Book (reprint)
One in a Million, June 2008
Hardcover
Love and Lies, January 2007
Reverend Curtis Black #4
Hardcover
Changing Faces, January 2006
Hardcover
The Best-Kept Secret, January 2006
Reverend Curtis Black #3
Trade Size (reprint)
A Taste of Reality, January 2006
Paperback (reprint)
Too Much of a Good Thing, February 2005
Reverend Curtis Black #2
Trade Size (reprint)
Behind Closed Doors, September 2004
Trade Size (reprint)
It's a Thin Line, October 2003
Trade Size (reprint)
It's A Thin Line, October 2002
Paperback
Casting the First Stone, August 2002
Paperback (reprint)
Here And Now, July 2002
Paperback
Here and Now, October 2001
Paperback (reprint)
Casting The First Stone, July 2001
Reverend Curtis Black #1
Paperback