"A historical mystery set among rose breeders in the English countryside"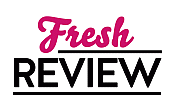 Reviewed by Magdalena Johansson
Posted June 20, 2017

As a big fan of historical mystery books have I been curious about the Lady Montfort Mystery series. So, when I got the chance to read the third book in the series, A DEATH BY ANY OTHER NAME, was I thrilled to finally see if this series would appeal to me. What intrigued me about this book was the idea of a lady and a housekeeper investigating murders. In the beginning of the 20th-century is the idea of two so different women working together in that way remarkable since they come from different social classes. But, it works very well I think, mostly because Lady Montfort feels like a well- grounded person and not a snob.
In A DEATH BY ANY OTHER NAME is the housekeeper Mrs. Jackson contacted by the distraught ex-cook from Hyde Castle. She has been fired from her job after a guest died of accidental food poisoning, but she believes that it was not her food that killed the guest, but real poison and she has heard that Lady Montfort is the one to go to for help concerning problems like this. Lady Montfort agrees to help the poor women and then she invites herself to Hyde Castle and she brings with her Mrs. Jackson. The man who died was an amateur rose breeder and it's very fitting that the whole local amateur rose breeder society is gathered there, and possible one of them is a murderer.
Now, I have to admit that it took some time for me to really get into the book. As much as I like reading murder mystery books was the case not really that appealing in the beginning because I couldn't really find an interest with amateur rose-breeding, and the breeders. To be honest, I was a bit worried that the story wouldn't grab my interest because of the very slow pace. However, there came a moment when I finally started to enjoy the book, and that was when the pace stepped up and things started to happen. Suddenly, the story came to life and I wondered how it all would end.
One thing that I really liked about the book was how Tessa Arlen incorporated the worry about the war into the story. Here, they are in the middle of the peaceful English countryside and Europe is on the brink of war. Any minute now England can be at war and for Lady Montfort is that a worrisome thought with a daughter in France, another daughter out traveling and a son that would have to fight in the war if it goes that far.
A DEATH BY ANY OTHER NAME may have started off slow for me, but I'm glad to say that it didn't stay that way throughout the book. I quite liked reading about Lady Montfort and Mrs. Jackson working together and I would without any doubt read more books in this series.
SUMMARY
A Death by Any Other Name is a delightful Edwardian mystery set in the English countryside. Building on the success of her last two mysteries in the same series, Tessa Arlen returns us to the same universe full of secrets, intrigue, and, this time, roses.
The elegant Lady Montfort and her redoubtable housekeeper Mrs. Jackson's services are called upon after a cook is framed and dismissed for poisoning a guest of the Hyde Rose Society. Promising to help her regain her job and her dignity, the pair trek out to the countryside to investigate a murder of concealed passions and secret desires. There, they are to discover a villain of audacious cunning among a group of mild-mannered, amateur rose-breeders. While they investigate, the rumor mill fills with talk about a conflict over in Prussia where someone quite important was shot. There is talk of war and they must race the clock to solve the mystery as the idyllic English summer days count down to the start of WWI.
Brimming with intrigue, Tessa Arlen's latest does not disappoint.
---
What do you think about this review?
Comments
No comments posted.

Registered users may leave comments.
Log in or register now!