"Romance blooms, but creepy chills lurk just around the corner!"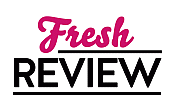 Reviewed by Make Kay
Posted June 20, 2017

Romance Queen Nora Roberts has been released a stand-alone romantic suspense book once a year for a number of years now, along with at least one book from a trilogy or quartet, and her yearly beloved In Death book under the pen name J.D. Robb. She's a prolific writer who can provide a consistent and mostly comfortable read. Lately, her romantic suspense offerings have been trending more toward horror or thriller, though. Think more James Patterson than Susan Wiggs. COME SUNDOWN thoroughly creeped me out. I prefer my romance to not give me the heebie jeebies, so COME SUNDOWN is a tough sell for me.
Bodine Longbow is a stereotypical Roberts heroine: she's extremely busy as a competent and successful woman. Bodine is the head of the resort portion of the Bodine family ranch. Bodine is surrounded by four generations of family working beside her (another lovely theme of Roberts' -- the solidity of family). Callen Skinner grew up next to Bodine, and has returned home from a successful horse wrangling business in Hollywood. I do love when Roberts reunites old friends then turns them into new lovers!
The disturbing part of the story is Bodine's aunt, who was kidnapped as a young woman and held prisoner for years by a fundamentalist fanatic who tortured and raped her. The depravity of the kidnapper is chilling, and made me not want to read this book late at night because I was scared to close my eyes in the dark.
COME SUNDOWN hits many of the common notes that Nora Roberts' books typically do, and will feel familiar to her fans. She knows how to spin suspense! Readers who like their romance with a side of chills will enjoy Roberts' COME SUNDOWN.
SUMMARY
A novel of suspense, family ties, and twisted passions from the #1 New York Times bestselling author of The Obsession...
The Bodine ranch and resort in western Montana is a family business, an idyllic spot for vacationers. A little over thirty thousand acres and home to four generations, it's kept running by Bodine Longbow with the help of a large staff, including new hire Callen Skinner. There was another member of the family once: Bodine's aunt, Alice, who ran off before Bodine was born. She never returned, and the Longbows don't talk about her much. The younger ones, who never met her, quietly presume she's dead. But she isn't. She is not far away, part of a new family, one she never chose—and her mind has been shattered…
When a bartender leaves the resort late one night, and Bo and Cal discover her battered body in the snow, it's the first sign that danger lurks in the mountains that surround them. The police suspect Cal, but Bo finds herself trusting him—and turning to him as another woman is murdered and the Longbows are stunned by Alice's sudden reappearance. The twisted story she has to tell about the past—and the threat that follows in her wake—will test the bonds of this strong family, and thrust Bodine into a darkness she could never have imagined.
---
What do you think about this review?
Comments
1 comment posted.
Re: Romance blooms, but creepy chills lurk just around the corner!

Such a fantastic book! Loved it.
(Sara Edmonds 5:40pm January 18)
Registered users may leave comments.
Log in or register now!