"SILVER SILENCE will immediately grab you, hold you and not let go"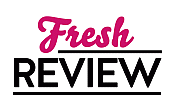 Reviewed by Annetta Sweetko
Posted June 14, 2017

Fantasy Urban | Romance Paranormal
Working to unite a divided world, Silver Mercant has much to learn. Use to unemotional clear thinking she finds herself thrown into a chaotic, wild world and that is due mostly to the alpha of the Stone Water Bears, Valentin Nikolaev. He has chosen her and will not allow her usual SILVER SILENCE to thwart his plans.
Valentin knows the rules the woman has lived by but he senses something in her depth, something that calls to him. When she is almost killed by poisoning, he takes her pro protection into his own hands. He takes her to his bears. Knowing it is there that he can protect her and hoping he can bring out that hint of emotion he has sensed.
SILVER SILENCE will immediately grab you, hold you and not let go. I have to admit I was not a faithful reader of Nalini Singh's Psy-Changeling (I love her Guild Hunter series) but I had heard a lot about this new Trinity series and wanted to give it a try. I am so glad I did! This book features the new beginning of the psy-human-changeling groups working together and it is a great start. I didn't have any trouble keeping up with what was happening, except maybe a little of the political got a bit boggy for me, but anything political will do that to me.
Silver is just as you would expect someone who has grown up without emotions. It was fun to watch her break out of that mold even if it was just a little and mostly for Valentin. Valentin is perfect, he's a boisterous bear alpha, his people are really party animals and you can imagine how this affected Silver. Some surprises come out concerning Silver and her family, but that is expected with this new world taking shape. I loved the dynamics between Silver and Valentin, her grandmother and the bear clan and, of course, you have to love the steamy (he really worked for it) romance that came about.
If you loved the Psy-Changeling series and want more that includes bear shifters who can bring out the emotion in anyone with fun and laughter, a determined suitor and then SILVER SILENCE is perfect for you.
SUMMARY
New York Times bestselling author Nalini Singh returns to her extraordinary Psy-Changeling world with a brand new story arc…
At a time when the fledgling Trinity Accord seeks to unite a divided world, there is no room in Silver Mercant's life for wildness and chaos. But that's exactly what Valentin Nikolaev, alpha of the StoneWater Bears, brings with him.
Though Silver is ruled by Silence—her mind clear of all emotion—-Valentin senses a whisper of fire around her. When she is almost poisoned by a shadow assassin, Valentin will do anything to keep her safe…even take her into the heart of a bear clan.
Her would-be-assassin has no idea what their poison has unleashed…
---
What do you think about this review?
Comments
No comments posted.

Registered users may leave comments.
Log in or register now!