"Alpha of the bear clan tempts his stoic psychic mate to form an unbreakable bond"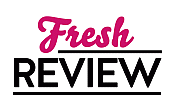 Reviewed by Make Kay
Posted June 14, 2017

Fantasy Urban | Romance Paranormal
SILVER SILENCE is both book 17 in the Psy-Changling series and also book 1 in the new Psy-Changling Trinity series by the unbelievable Nalini Singh. The last book, ALLEGIANCE OF HONOR was book 16, a midway wrap-up sort of book that revisited the characters of the first arc of the Psy Changling world. Now we embark on the next adventure, what Singh is calling "Season 2" of her fabulous paranormal romance world. This Psy-Changling world contains humans struggling to keep up with the paranormal beings around them, animal shapeshifters who live in loyal and hardworking packs, and Psy individuals with unbelievable psychic powers. The world Singh has built is so incredibly lush and captivating, and I'm sucked in by every book.
Silver Merchant is a Psy and heir to the Merchant family's ruler, her grandmother Ena. Silver has been working tirelessly as the leader of a psychic network called EmNet that coordinates rescue and relief efforts around the globe in response to natural disasters. But an attempted assassination by a traitor in her family necessitates Silver's retreat to the local Moscow Stonewater bear clan until the killer can be rooted out. Valentin Nikolaev is the oh-so-dishy alpha of the Stonewater clan. Valentin has been pursing Silver for months, and he's not about to turn her away when the opportunity arises to protect her and woo her in his territory all in one fell swoop. Knowing her psychic issues that put her at psychic and physical risk, Silver is reluctant to mate and bond with Valentin. But Valentin is determined to make her his own.
SILVER SILENCE is a lovely story of determined courtship and blooming love. While it lacks the flashy flair of some previous Singh stories, the down-to-earth growing love between Silver and Valentin is deeply satisfying to me. I adore Valentin's abiding respect and honor of Silver's wishes. His determination to do what is best for Silver, despite his own desires, is incredibly moving. This is what true love is all about. Both Silver and Valentine and incredibly honorable peoples, and I respect each of them greatly. I love watching the interplay between cool and controlled Silver and Valentin's playful, boisterous character. Singh's SILVER SILENCE joins the rest of the Psy Changling series firmly on my keeper shelf.
SUMMARY
New York Times bestselling author Nalini Singh returns to her extraordinary Psy-Changeling world with a brand new story arc…
At a time when the fledgling Trinity Accord seeks to unite a divided world, there is no room in Silver Mercant's life for wildness and chaos. But that's exactly what Valentin Nikolaev, alpha of the StoneWater Bears, brings with him.
Though Silver is ruled by Silence—her mind clear of all emotion—-Valentin senses a whisper of fire around her. When she is almost poisoned by a shadow assassin, Valentin will do anything to keep her safe…even take her into the heart of a bear clan.
Her would-be-assassin has no idea what their poison has unleashed…
---
What do you think about this review?
Comments
No comments posted.

Registered users may leave comments.
Log in or register now!