"A thrilling page-turner that keeps you guessing between suspects until the end"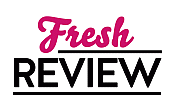 Reviewed by Magdalena Johansson
Posted May 22, 2017

Wow, what a book. I have read every single one of the books in the Shetland series, but COLD EARTH, book seven, is my favorite so far. The story is intriguing and perplexing and I especially enjoyed the interplay between Jimmy Perez and Willow Reeves.
The book starts with Jimmy Perez attending his friend Magnus Tait's funeral, but a sudden landslide puts an abrupt end to that. Luckily no one seems to have been hurt, the croft that was smashed in the landslide should be empty. However, Jimmy discovers outside the craft the body of dark-haired women wearing a red silk dress. What is she doing in a croft that should be empty? Was she murdered? Jimmy gets obsessed finding out the identity of the woman and what happened to her. But, how to find out who she is when no one knew she was in the croft in the first place, or is really so?
COLD EARTH is a fantastic book. I have been waiting a long time to read it and it didn't disappoint me a bit, On the contrary, I found it so good that I even slowed down my reading pace to really enjoy it, or rather I tried since it's a page-turner and I kept on wanting to read just one more chapter. The case is interesting and it was intriguing to follow the investigations that Jimmy, Willow, and Sandy conducted. I especially liked seeing Sandy stepping up and really show that, despite perhaps not being the brightest cop he really is tenacious. Then, we have Jimmy and Willow, their chemistry is off the scale. I really love seeing them together, slowly gravitating toward each other, not rushing anything. Which is quite understandable since Jimmy is still hurting since losing Fran. However, I really felt in this book that he is starting to move on.
The case is really interesting. I especially liked that it was not a bit predictable. That I could only guess, but never really be sure about what was going on. I had two suspects at the end of the book, and it turned out I was right that one of them was behind it. The ending was nerve wreaking as I was worried that something would happen to one of my favorite characters. How did it end? Well, I can't reveal a thing, but the ending is really good!
COLD EARTH is a book that started on a high note and kept going strong all the way until the end. It's a fabulous book and I loved reading it. I recommend this book, or rather the whole series warmly.
SUMMARY
From Ann Cleeves, winner of the CWA Diamond Dagger Award, comes Cold Earth.
In the dark days of a Shetland winter, torrential rain triggers a landslide that crosses the main road and sweeps down to the sea.
At the burial of his old friend Magnus Tait, Jimmy Perez watches the flood of mud and water smash through a house in its path. Everyone thinks the home is uninhabited, but in the wreckage he finds the body of a dark-haired woman wearing a red silk dress. Perez soon becomes obsessed with tracing her identity and realizes he must find out who she was and how she died.
Cold Earth is the seventh book in the beloved Shetland series, which is now a major success for the BBC.
---
What do you think about this review?
Comments
No comments posted.

Registered users may leave comments.
Log in or register now!