"What would you do if your boyfriend suddenly vanished?"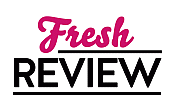 Reviewed by Lynn Cunningham
Posted May 17, 2017

Hannah Monroe's life is spinning right along in a great way. She is on the fast track at her job having just received a huge hint that she will soon be made partner for the firm she works at. The love of her life, Matt, has been living with her for quite a while and she expects that he will propose to her soon. Yes, everything is perfect in Hannah's life. Until the day she comes home to find all of Matt's belongings gone and all of her things back in the same places that they had been in when Matt moved in with her. Not only are all of his things gone, but every phone call and text between them has been erased from her cell phone.
Hannah begins to call around to all of their friends and no one knows anything. He had even lied to her about his job as he had quit that company weeks before. As she begins to search for Matt herself, her own life seems to start falling apart. Then, one day, she happens to spot a man looking a lot like Matt walking into an apartment building. This makes her start to stalk him to get a better look. If it is Matt, why would he just walk out on her without saying a word to her?
The first half of GONE WITHOUT A TRACE is tightly wound suspense and you will find yourself looking over your shoulder frequently to see if any one strange is behind you. The second half of the book answers all the questions but still holds you tightly in its thrall as you explore what has been happening all along. Once you start reading GONE WITHOUT A TRACE, you will forget everything else you might have had planned to do that day.
The true mystery of GONE WITHOUT A TRACE is that nothing is what you think it is. You might think you have it figured out, but you will find that the further you read, the more of a twisting maze you travel through. If you love suspense, mystery, and total puzzles, GONE WITHOUT A TRACE is a book that you must read! Give yourself a treat and devour a plot like you have never encountered.
SUMMARY
A jaw-dropping novel of psychological suspense that asks, If the love of your life disappeared without a trace, how far would you go to find out why?
Hannah Monroe's boyfriend, Matt, is gone. His belongings have disappeared from their house. Every call she ever made to him, every text she ever sent, every photo of him and any sign of him on social media have vanished. It's as though their last four years together never happened.
As Hannah struggles to get through the next few days, with humiliation and recriminations whirring through her head, she knows that she'll do whatever it takes to find him again and get answers. But as soon as her search starts, she realizes she is being led into a maze of madness and obsession. Step by suspenseful step, Hannah discovers her only way out is to come face to face with the shocking truth…
---
What do you think about this review?
Comments
1 comment posted.
Re: What would you do if your boyfriend suddenly vanished?

Great Post
(All Mehndi Designs 6:21am May 18, 2017)
Registered users may leave comments.
Log in or register now!