"Murder and gossip collide in a small Georgia town"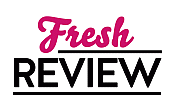 Reviewed by Debbie Wiley
Posted May 17, 2017

Tensions are high in Cays Mill over the upcoming mayoral election. Margie Price, a small business owner, is running against peach farmer, Clem Rogers. Clem is rumored to have some juicy gossip on Margie that will change the entire course of the election. However, he's murdered before he has a chance to tell anyone what he's discovered. Nola Mae Harper doesn't want to get involved in another murder mystery but this one is personal.
WAR AND PEACH is the third book in Georgia Peach series. Readers don't have to be familiar with the characters in order to enjoy WAR AND PEACH. Susan Furlong quickly acquaints readers with the small town of Cays Mill and the residents. It's hard not to love Cays Mill, despite its very active gossip mill. Susan Furlong utilizes the gossip mill to great effect, as she shows some of the quirks (both positive and negative) of small town living.
I love Nola and her loyalty to her family. The entire Harper family is close knit, even in the worst of times, and WAR AND PEACH showcases that closeness. We get to see all of the Harper siblings chipping in to help as things escalate quickly after Clem's murder.
WAR AND PEACH is another charming cozy mystery in the Georgia Peach series. I enjoy each and every visit to the delightfully gossipy Cays Mills and can't wait to see what is next in store for Nola and her family. If you haven't had a taste of this delightful mystery series, give WAR AND PEACH a shot.
SUMMARY
The author of Rest in Peach serves up another bite of Southern charm in the latest Georgia Peach mystery.
Nola Mae Harper is too busy restocking the jars of preserves and chutney flying off the shelves of her shop, Peachy Keen, to keep up with all the gossip about the upcoming mayoral election, but she does know the debate is sure to be a real barn burner.
Local farmer Clem Rogers claims he has a bombshell that could take small business owner Margie Price out of the running. But before Clem can reveal his juicy secret at the debate, his actual barn goes up in flamesówith him inside of it. The town casts its vote against Margie, but Nola isnít convinced the hardworking woman is capable of murder. Now to clear Margie's name Nola will have to work fast under pressure, before Margie gets taken in by the fuzz...
INCLUDES RECIPES!
---
What do you think about this review?
Comments
No comments posted.

Registered users may leave comments.
Log in or register now!