"An adorable nine year old and her oversized wayward dog"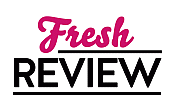 Reviewed by Helen Williams
Posted May 15, 2017

LOVE ME AGAIN is another great story in the Hope series about second chances. Once again Jaci Burton creates a story proving it's never too late to have a second chance at love. This story deals with self realization and finally taking a stand for decisions made and standing up for yourself. It's also covers parental neglect and the effects it can have on a young child. It's a very positive story about how one parent has such a positive influence on a young child's life that makes her a very balanced and happy child even though there is neglect from the other parent.
Loretta Simmons has returned to Hope, Oklahoma with her young daughter after a disastrous marriage with the determination of becoming independent and providing a positive life for her daughter. But returning to Hope means she has to face the one man she loved and walked away from.
Deacon Fox current renovation project is next door to the bookstore Loretta owns. He has no interest in engaging in any conversations with the woman who broke his heart when she dumped him and walked away and married someone else. But a cute, adorable nine year old with her wayward dog softens his heart.
Loretta admits that she allowed her parents to have too much influence in decisions she made years earlier that caused so much hurt to Deacon. So she's having a difficult time in accepting how Deacon is so forgiving and accepting and how supportive he is. Deacon shows an amazing capacity of forgiveness and helping Loretta to forgive herself. That adorable little nine year old and her oversized dog really makes this a great story and draws you in. LOVE ME AGAIN is a great lesson about realizing and admitting to mistakes, accepting forgiveness and moving forward with the life you always wanted.
SUMMARY
In the latest novel from the New York Times bestselling author of Don't Let Go, it's never too late for a second chance at first love...
When Loretta Simmons returns to Hope, Oklahoma, after a disastrous marriage, she's determined to remain independent for the sake of her daughter. The only thing standing in her way is Deacon Fox—the man she loved and walked away from years ago.
Since Loretta owns the bookstore right next to his current renovation project, Deacon can't escape the woman who broke his heart. Throw in her adorable little girl and one ridiculously oversized dog, and they're almost a family. Only he can't be that guy—what they had was once in a lifetime.
But love has a funny way of reopening a door you thought was firmly closed...
---
What do you think about this review?
Comments
No comments posted.

Registered users may leave comments.
Log in or register now!