"Has an ancient plague returned?"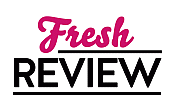 Reviewed by Debbie Wiley
Posted May 15, 2017

Professor Harold McCabe wanted to prove his theory that the twelve plagues of Egypt listed in the Bible were real and not part of a myth or allegory. Instead, he and his entire research team disappeared two years ago. Now, Professor McCabe has been found but he quickly passed away. An autopsy only leaves more questions as his body appears to be mummified. Even stranger, the medical staff who handled his body are now sickened with a plague that hasn't been seen since the days chronicled in Exodus. Safia al-Maaz calls in a favor with an old friend, Painter Crow, the leader of Sigma Force. Now, it's up to Painter, Safia, the Professor's daughter, Jane McCabe, Derek Rankin, and the rest of the team to uncover what is going on and hopefully find a cure... if the assassins don't kill them or find it first.
THE SEVENTH PLAGUE is the 12th book in the Sigma Force series but it isn't necessary to be familiar with the Sigma Force team to thoroughly appreciate the story line. James Rollins provides enough basic character development for new readers and then sends the reader diving headfirst into a wild and crazy story! A nice addition of several historical figures, including Mark Twain and Nikola Tesla add an air of authenticity to the story.
I love all of James Rollins' characters but Gray Pierce's struggles over his father's condition stood out to me far and above all the others. My heart aches for him as he has to come to terms with his father's decline. These moments provide some humanizing, relate-able scenes in the midst of all of the volatility and near death situations our characters find themselves in.
I love the premise underlying THE SEVENTH PLAGUE! James Rollins weaves together a tale combining science, myths, legends, and religious beliefs to craft a stunningly good thriller. I'm never bored while reading a James Rollins tale as his fast paced adventures keep the momentum moving, and THE SEVENTH PLAGUE is no exception. If you love reading a darned good thriller that takes you all around the world to solve an ancient mystery, then THE SEVENTH PLAGUE is the perfect read for you. I can't wait to see what troubles James Rollins will send us into next in the Sigma Force series!
SUMMARY
In a breathtaking blend of scientific intrigue and historical mystery, #1 New York Times bestselling mastermind, James Rollins, reveals an ancient threat hidden within the pages of the Bible, one that threatens the modern world in
The Seventh Plague
If the biblical plagues of Egypt truly happened--could they happen again--on a global scale?
Two years after vanishing into the Sudanese desert, the leader of a British archeological expedition, Professor Harold McCabe, comes stumbling out of the sands, frantic and delirious, but he dies before he can tell his story. The mystery deepens when an autopsy uncovers a bizarre corruption: someone had begun to mummify the professor's body--while he was still alive.
His strange remains are returned to London for further study, when alarming news arrives from Egypt. The medical team who had performed the man's autopsy has fallen ill with an unknown disease, one that is quickly spreading throughout Cairo. Fearing the worst, a colleague of the professor reaches out to a longtime friend: Painter Crowe, the director of Sigma Force. The call is urgent, for Professor McCabe had vanished into the desert while searching for proof of the ten plagues of Moses. As the pandemic grows, a disturbing question arises.
Are those plagues starting again?
Before Director Crowe can investigate, a mysterious group of assassins leaves behind a fiery wake of destruction and death, erasing all evidence. With the professor's body incinerated, his home firebombed, Sigma Force must turn to the archaeologist's only daughter, Jane McCabe, for help. While sifting through what's left of her father's work, she discovers a puzzling connection, tying the current threat to a shocking historical mystery, one involving the travels of Mark Twain, the genius of Nikola Tesla, and the adventures of famous explorer, Henry Morgan Stanley.
To unravel a secret going back millennia, Director Crowe and Commander Grayson Pierce will be thrust to opposite sides of the globe. One will search for the truth, traveling from the plague-ridden streets of Cairo to a vast ancient tomb buried under the burning sands of the Sudan; the other will struggle to stop a mad genius locked within a remote Arctic engineering complex, risking the lives of all those he holds dear.
As the global crisis grows ever larger, Sigma Force will confront a threat born of the ancient past and made real by the latest science--a danger that will unleash a cascading series of plagues, culminating in a scourge that could kill all of the world's children . . . decimating mankind forever.
---
What do you think about this review?
Comments
No comments posted.

Registered users may leave comments.
Log in or register now!