"Stunning fictional exploration of the role of women in Afghanistan"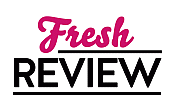 Reviewed by Debbie Wiley
Posted May 15, 2017

It was a crime that normally would have resulted in her death, even before an arrest was made. Zeba is found in her backyard next to her husband's dead body. She's covered in blood but doesn't say a word about how the hatchet ended up in Kamal's body. Yusuf is an idealistic attorney, returning back to Afghanistan to assist with legal cases. Zeba's case is assigned to Yusuf, but will he be able to help his silent client?
I have a love/hate relationship with A HOUSE WITHOUT WINDOWS. I absolutely love Zeba's story, even more so as the full picture of that horrific day emerges. Zeba isn't an easy character to like initially, as her perspective is so different from my own, and yet I began to see the depth of her strength and courage as the story progresses. Her confinement at Chil Mahtab highlights the plight of women in Afghanistan as we see the wide range of "crimes" that can lead to a woman's incarceration.
However, Nadia Hashimi takes us on a meandering journey throughout the lives of each and every one of the characters, giving us perhaps a bit more background on other characters that detracts from the storyline. We didn't need the full history of Zeba's mother, Gulnaz, in order to enjoy the story nor did we need the sidetracking to Yusuf's attempt at a personal romance. I found myself skimming these sections in order to return to the far more powerful stories of the women incarcerated at Chil Mahtab.
A HOUSE WITHOUT WINDOWS is a stunning cultural exploration of the role of women in Afghanistan. Seeing the plight of the various women incarcerated at Chil Mahtab is a shocking portrait of the injustices handed down to women for crimes against the morality of the ruling powers. A HOUSE WITHOUT WINDOWS is well worth reading, despite the slower parts, as the overall storyline and message are very relevant to today's headlines.
SUMMARY
A vivid, unforgettable story of an unlikely sisterhood—an emotionally powerful and haunting tale of friendship that illuminates the plight of women in a traditional culture—from the author of the bestselling The Pearl That Broke Its Shell and When the Moon Is Low.
For two decades, Zeba was a loving wife, a patient mother, and a peaceful villager. But her quiet life is shattered when her husband, Kamal, is found brutally murdered with a hatchet in the courtyard of their home. Nearly catatonic with shock, Zeba is unable to account for her whereabouts at the time of his death. Her children swear their mother could not have committed such a heinous act. Kamal's family is sure she did, and demands justice.
Barely escaping a vengeful mob, Zeba is arrested and jailed. As Zeba awaits trial, she meets a group of women whose own misfortunes have also led them to these bleak cells: thirty-year-old Nafisa, imprisoned to protect her from an honor killing; twenty-five-year-old Latifa, who ran away from home with her teenage sister but now stays in the prison because it is safe shelter; and nineteen-year-old Mezhgan, pregnant and unmarried, waiting for her lover's family to ask for her hand in marriage. Is Zeba a cold-blooded killer, these young women wonder, or has she been imprisoned, as they have been, for breaking some social rule? For these women, the prison is both a haven and a punishment. Removed from the harsh and unforgiving world outside, they form a lively and indelible sisterhood.
Into this closed world comes Yusuf, Zeba's Afghan-born, American-raised lawyer, whose commitment to human rights and desire to help his motherland have brought him back. With the fate of this seemingly ordinary housewife in his hands, Yusuf discovers that, like Afghanistan itself, his client may not be at all what he imagines.
A moving look at the lives of modern Afghan women, A House Without Windows is astonishing, frightening, and triumphant.
---
What do you think about this review?
Comments
1 comment posted.
Re: Stunning fictional exploration of the role of women in Afghanistan

Well done! Thanks.
(Kathleen Bylsma 3:37pm May 28, 2017)
Registered users may leave comments.
Log in or register now!