"Amazing character-driven story with creep-tastic villains galore!"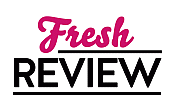 Reviewed by Miranda Owen
Posted May 15, 2017

ALL-STAR BATMAN VOL. 1: MY OWN WORST ENEMY (REBIRTH) by Scott Snyder has a cast of thousands and non-stop action, but it's also a deeply personal character-driven story. I highly recommend having a book like DC COMICS ENCYCLOPEDIA ALL-NEW EDITION on hand while reading this story. Even for the hard-core comic book junkie there are so many classic, yet perhaps underrated, villains with complicated histories in ALL-STAR BATMAN VOL. 1: MY OWN WORST ENEMY (REBIRTH). I completely fell down the rabbit hole, as I'd take a break from the story to look up character bios and find how some of the villains have somewhat surprising past connections -- like Great White and Two-Face.
ALL-STAR BATMAN VOL. 1: MY OWN WORST ENEMY (REBIRTH) is told in a mashup of flashbacks, flashforwards, and scenes set in the present - creating a beautiful syncopated rhythm. I think this style of storytelling fits with Two- Face's fractured psyche. Due to some machinations by Harvey Dent's psychotic alter-ego Two-Face, Batman is dragging Two-Face on a road trip from hell in order to try and save him. Batman's protégé Duke makes a staunch ally for Batman in a sea of people out to get him. I love how it's revealed that Bruce Wayne and Harvey Dent had a friendship as children, lending another layer to an already amazing story. The psychological and philosophical issues in ALL-STAR BATMAN VOL. 1: MY OWN WORST ENEMY (REBIRTH) are a great counterpoint to the thrilling chase and fight scenes.
I love the team-ups in ALL-STAR BATMAN VOL. 1: MY OWN WORST ENEMY (REBIRTH). It's fun seeing Firefly and Killer Moth as an assassin tag team, as well as Killer Croc working with fellow monster King Shark. I've never really been a Penguin fan, but his alliance with Great White and Black Mask make an interesting criminal triad and I'd like to see that villainous threesome in future stories. KGBeast is, for me, a little reminiscent of Bane with his sadistic obsession with Batman. John Romita Jr.'s stunning illustrations complement the high-octane story.
ALL-STAR BATMAN VOL. 1: MY OWN WORST ENEMY (REBIRTH) is a treat for Batman fans and a book that's hard to put down. The secondary story at the end of ALL-STAR BATMAN VOL. 1: MY OWN WORST ENEMY (REBIRTH) involves Duke and the always creep-tastic villain Mr. Zsasz. Some incarnations of Bruce Wayne as Batman leave me cold, but this version as written by Scott Snyder has me cheering Batman on like I did when reading about his comeback in the classic "KnightsEnd" series.
SUMMARY
A part of DC Universe: Rebirth!
The #1 New York Times best-selling author of BATMAN returns to the Dark Knight in ALL-STAR BATMAN VOL. 1! But he's not alone. Critically acclaimed, legendary illustrator John Romita Jr. joins him on this epic new series!
In this new graphic novel, Batman finds himself trying to help old friend Harvey Dent...now known as the villainous Two-Face! The Dark Knight accompanies his foe on a cross- country trip to fix his scarred face and hopefully end the Two-Face identity forever. But when the former Gotham City D.A. sets his plan into motion to free himself, what deadly secrets from the past will bubble to the surface?
One of the biggest creative pairings in DC Comics history share their take on one of the greatest heroes ever in ALL STAR BATMAN VOL. 1! Collects issues #1-5.
Rebirth honors the richest history in comics, while continuing to look towards the future. These are the most innovative and modern stories featuring the world's greatest superheroes, told by some of the finest storytellers in the business.
Honoring the past, protecting our present, and looking towards the future. This is the next chapter in the ongoing saga of the DC Universe. The legacy continues.
---
What do you think about this review?
Comments
No comments posted.

Registered users may leave comments.
Log in or register now!