"A witty and exciting romance in a series readers will love"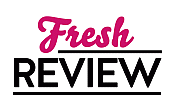 Reviewed by Lee Erin Berryhill
Posted May 15, 2017

Robert Gresham agrees to attend a friend's house party in Northumberland to hopefully get a certain woman off his mind. However, Flora Jennings has been invited as well, and the party seems to be pushing them closer together. While, realizing he is starting to have feelings for Miss Jennings, an enemy from the past arrives and threatens their newfound relationship. Now Robert must decide whether to save the woman he loves or learn to let her save herself.
NOTHING LIKE A DUKE is the fourth book in Jane Ashford's The Duke's Sons series. The first three books in the series are fantastic, and Ashford did not disappoint with this new installment. Robert is mentioned in all the previous books, so it is wonderful to finally read his story. While, first appearing shallow and a bit of a dandy, readers soon discover Robert is so much more. Intelligent, caring, and humorous he quickly becomes a hero readers will love. He is the perfect match for the heroine, Flora, and knows when to step in to aid her, and when to let her rescue herself.
Flora is independent, smart, and has a backstory that causes some vulnerabilities. She knows how to rescue herself, and learns when to ask for help. Her character has great growth throughout the story, and her romance with Robert is wonderfully written.
The setting, a house party in Northumberland, is charming and pictureseque, while the escapades the guests get into are hilarious and fun. Victoria and her brother Phillip are especially delightful secondary characters who help to add conflict and humor to the story. The villain is cunning and nasty, and helps to add some excitement and danger to NOTHING LIKE A DUKE. The plot moves along at a great pace, and readers will never be bored with Robert and Flora's romance. The addition of Robert's brother, Randolph, seems to set the stage for the next book, which I can't wait to read. NOTHING LIKE A DUKE is a filled with wit and charm, and is a romance I highly recommend.
SUMMARY
How does a gentleman rescue a lady?
Lord Robert Gresham has given up all hope that the beautiful and independent Flora Jennings will ever take him seriously. He heads to an exclusive country house party to forget about the beauty haunting his thoughts. When Flora shows up, Robert is nothing short of shocked.
When she insists on saving herself?
While Flora hates the expectations of fashionable society, she finds the annoyingly charming Lord Robert hard to resist. But while their attraction flares, someone much more sinister arrives and threatens Flora. Every fiber of Robert's being says to step in and save her...but some damsels in distress insist on saving themselves.
---
What do you think about this review?
Comments
No comments posted.

Registered users may leave comments.
Log in or register now!