"Soul-wrenching and sexy at the same time!"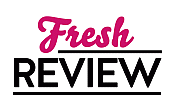 Reviewed by Miranda Owen
Posted May 14, 2017

PIPE DREAMS is book 3 in Sarina Bowen's Brooklyn Bruisers contemporary romance series centered around an NHL hockey team. Goalie Mike Beacon and business dynamo- in-training Lauren Williams have an epic kind of love story with the requisite number of hurdles sent their way to block their mutual happiness. PIPE DREAMS is told with multiple flashbacks to earlier years when Mike and Lauren first met, and when they were briefly together and deliriously happy before tragedy struck. I'm always a little leery of flashbacks in a story, but Sarina Bowen keeps things straight for readers by consistent and clearly marked dates at the opening of chapters. There is a significant amount of angst in PIPE DREAMS, but the characters make it worth tagging along for the ride.
Bad timing describes a lot of key events in Mike Beacon's life. Specifically, when it comes to his relationship with Lauren, bad timing has been crippling. At the opening of PIPE DREAMS, Lauren is coming to grips with being in close quarters with Mike, for the first time since their abrupt and soul shattering break-up about two years ago. Having this story told from alternating perspectives is critical, because Lauren tries to hide her true feelings and Mike has a lot that he doesn't always get to say to the women in his life. I think Sarina Bowen does a very skillful job of balancing the past and present, and the emotionally exhausting with the humor and sexiness.
In addition to the back-and-forth between Mike and Lauren, a lot of the drama in PIPE DREAMS comes from Mike's parenting struggles with his 13-year-old daughter Elsa. These moments between father and daughter show what a good guy Mike is, and what his priorities are. I also really like the family dynamic between Mike, Elsa, and her nanny/music tutor Hans. Hans is a great supporting character, and his presence diffuses some of the teenager-induced tension. I love how Sarina Bowen can tell a compelling story with realistically flawed characters, and a happy ending that takes a lot of hard work and isn't perfection.
PIPE DREAMS is soul-wrenching and sexy at the same time. This is a great book for readers who enjoy character- driven, complicated romances. I look forward to seeing how Nate and Becca's relationship evolves in future books.
SUMMARY
A goalie has to trust his instincts, even when taking a shot to the heart…
Mike Beacon is a champion at defending the net, but off the ice, he's not so lucky. A widower and a single father, he's never forgotten Lauren Williams, the ex who gave him the best year of his life. When Lauren reappears in the Bruisers office during the playoffs, Beacon sees his chance to make things right.
Lauren hates that she's forced to travel with the team she used to work for and the man who broke her heart. There's still undeniable sexual tension running between her and Mike, but she won't go down that road again. She's focused on her plans for the future—she doesn't need a man to make her dreams of motherhood come true.
Lauren plays her best defensive game, but she's no match for the dark-eyed goalie. When the field of play moves to Florida, things heat up on the beach.
One of Mike's biggest fans doesn't approve—his teenage daughter. But a true competitor knows not to waste the perfect shot at love.
---
What do you think about this review?
Comments
No comments posted.

Registered users may leave comments.
Log in or register now!