"The Enforcer facing his past finds his future."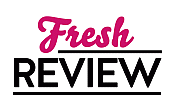 Reviewed by Annetta Sweetko
Posted May 10, 2017

Julian has been chasing a GHOST WOLF for years and finally comes face-to-face with her, but this time he needs her help. The Volchitsa have run rampage over the packs and a number of his Enforcers have been murdered and humans turned by force. It has to end and the only person he knows who can help is the one that got away so many years ago.
Dallas Dalton has been a lone wolf for a number of years, has broken a lot of rules and is still alive to tell about it. She also knows more than anyone else about the Russian packs and that is knowledge that Julian, the chief Enforcer needs desperately. Is it possible for them to put the past behind them at least long enough to end the danger to the American packs?
GHOST WOLF gives everything readers wanted and more than they could have expected in this long awaited story. I always worry that a writer will take my favorite character and give them the "wrong" storyline but this one I will admit hit and surpassed by expectations. Author Heather Long's Guardians of the Wolves series has been filled with tidbits of this couple and finally the truth comes out. I enjoyed the looks into the past and found myself wanting to kick them both as I knew what the coming years would bring. Looking into the past helped to understand why Julian and Dallas did what they did and why.
There are a number of surprises that come up, though one I personally had an inkling about and it has to do with Dallas' daughter. Can't say more as that would be a spoiler, you will have to read it to find the truth. I also loved the ending as the Enforcers are no longer being forced to either be an Enforcer or be a member of a pack. They can be both with the new ruling of all the packs Alphas, which was a nice touch because there are a number of them who are mated and that is a no-no in the old rule book. This book closes up a lot of questions and ends the danger for the packs, at least until the next time.
If you are a faithful reader of this series then GHOST WOLF will give you action, answers and a happily ever after for a couple who have been fighting it for decades.
SUMMARY
It's the book you've been waiting for! Don't miss the st stunning conclusion to the Guardians of the Wolves!
Most Lone Wolves have a story—a pack they left behind, a love they lost, or worse, one they buried. Some leave their packs to roam because they crave freedom, and independence. Some leave because in their hearts, they can't bear to stay. Some leave because they see no way to go back…
Packs attacked. Humans forced to turn. Enforcers murdered.
Julian has been juggling the conflict without a real target for months, they always seem to be just one step behind the Volchitsa and even the wolves they've captured can't tell them enough. With the fate of the packs resting squarely on his shoulders, Julian, the Chief Enforcer, will swallow his pride to seek out the one wolf he knows can help them all, the one who seems to know all the players, who can think like them…if anyone can find the Volchitsa it's the ghost he's hunted for decades…
---
What do you think about this review?
Comments
No comments posted.

Registered users may leave comments.
Log in or register now!