"An exciting vampire romance with a slew of fascinating paranormal characters!"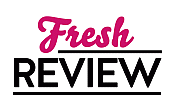 Reviewed by Miranda Owen
Posted May 10, 2017

A FIRE IN THE BLOOD by Amanda Ashley is a standalone paranormal romance novel, so it's ideal for readers who may not be familiar with this author. This book is classic Amanda Ashley -- tall, dark, enigmatic stranger with fangs, and a heroine who faces the choice to either embrace immortality or enjoy her immortal lover for a brief time before she dies a human death. Andrei Dinescu is an example of the kind of well-crafted, broody vampire hero Amanda Ashley has been creating before Buffy's Angel graced the small screen, and Stephanie Meyer's Edward set hearts aflame on the big screen. As a fan who has enjoyed Amanda Ashley's recent books that were part of a series, I enjoy this change of pace. Tessa Blackburn is the girl- next-door, working in a bank with her BFF, and completely unaware of the danger headed her way.
Unbeknownst to Tessa, vampires are flocking to her in droves over tales that her blood is like ambrosia for young vampires, and will increase their strength. Enter sinfully sexy vampire Andrei, his evil vampire wife Katerina, and good guy vampire hunter Luke. A FIRE IN THE BLOOD is a fairly straightforward tale of good versus evil with one or two paranormal twists. Andrei intrigued me from the beginning because he initially struck me as being a little bit morally ambiguous, and I was unable to guess his next move. Andrei's vengeful ex Katerina makes a convincing villainess and is a wonderful contrast to the strong heroic female characters in A FIRE IN THE BLOOD. I think Tessa differs from some of Amanda Ashley's previous human heroines because, although Andrei's vampire nature initially creeps her out, she is quick to see the bigger picture and be pragmatic about her situation.
A FIRE IN THE BLOOD is an exciting vampire romance with a slew of fascinating paranormal characters -- the good, the bad, and the unequivocally evil. There is a fair amount of excitement and suspense in A FIRE IN THE BLOOD, but the romance remains paramount. Amanda Ashley builds the sexual tension between Tessa and Andrei as the story progresses. There are several weddings in A FIRE IN THE BLOOD -- ranging from the sweet, the unusual yet poignant, and the bloody. Shape-shifters make appearance in A FIRE IN THE BLOOD, and I'd love to see more Amanda Ashley stories with these types of characters.
SUMMARY
"I see a man. He is old. Very old. He will come into your life in a moment of danger. He will watch over you and protect you." The gypsy's hand gripped Tessa's tighter. "He will bring you death," she whispered, her voice like the rustle of dry leaves. "And life."
Ten years later, when Andrei Dinescu saves Tessa from a vicious attacker, she has no idea that the handsome stranger the gypsy fortune teller predicted is not a hunter but a seven-hundred-year-old vampire. Darkly powerful, unbelievably compelling, he is obviously pursuing Tessa, but is it her love he's after or her blood?
Excerpt
Vampire! The word rang like thunder in her mind. I'm dead.

She was trying to accept the fact that her life was over when, suddenly, the vampire was no longer holding her, but sprawled face down at her feet, a thick wooden stake protruding from its back.

Tessa slumped against the wall, one hand at her throat, unable to take her gaze from the dead vampire.

"Are you all right?"

Her rescuer's voice, low and oddly compelling, reminded her that she wasn't alone.

Tessa looked up slowly, a shiver skating down her spine. Like the vampire, this man was dressed all in black. Was he here to help, she wondered morbidly, or was he another vampire, come to finish what the dead one had started?

"Are you all right?" he asked again.

When she didn't answer, he took a step toward her, stopped when she cringed against the wall.

"I mean you no harm." His voice moved over her like dark velvet, warm and comforting. "You're safe now."

Safe? She felt a hysterical bubble of laughter rise in her throat. Safe, with a dead vampire at her feet and a stranger blocking the stairway?

He lifted one brow. "Can you speak?"

She blinked at him, and then she did laugh. Laughed until tears ran down her cheeks.

The stranger muttered something in a language Tessa didn't understand and then, between one breath and the next, he drew her into his arms. She struggled at first but then, realizing he truly didn't intend to hurt her, she sagged against him, her whole body trembling in the aftermath of the attack.

Gradually, she grew aware of him, of the strength of his arms around her, of the odd scent that clung to him. She spent a moment trying to determine what it was, but other sensations flooded her senses. The cloth of his jacket was soft beneath her cheek, probably expensive. He was tall, his chest solid as granite, yet his hand was gentle -- almost a caress -- as he stroked her back.

He held her until her trembling ceased. When her tears subsided, he offered her his handkerchief – fine linen embroidered with the initials A.D. It seemed a shame to use it, she thought as she dried her eyes and blew her nose.

"Who are you?" she asked.
---
What do you think about this review?
Comments
No comments posted.

Registered users may leave comments.
Log in or register now!