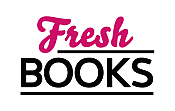 Fall in love with June books!
"RED WOLF is a whirlwind of suspicion, strange characters, and Shifter sexiness!"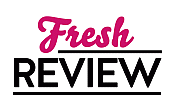 Reviewed by Miranda Owen
Posted May 10, 2017

RED WOLF is book 10 in Jennifer Ashley's Shifters Unbound paranormal romance series. Reading WHITE TIGER and the later book WILD THINGS before starting RED WOLF will make for a richer and more enjoyable reading experience. Several characters from previous books make appearances in RED WOLF. Main characters Dimitri Kashnikov and Jaycee Bordeaux first make their appearance in WHITE TIGER, and the fabulous haunted house in RED WOLF was first featured in WILD THINGS. I'm happy that Jennifer Ashley revisited New Orleans as a setting for this tale of freaky Fae/Shifter cult strangeness. The spooky setting fits the unpredictability in Jaycee and Dimitri's evolving relationship, and the odd characters they come across on their mission.
After reading WHITE TIGER, I loved the sexy and sweet red wolf Shifter Dimitri but wasn't that wild about Jaycee -- the leopard Shifter he was stuck on. As I started reading RED WOLF, Jaycee began to grow on me. It's often the case that the female protagonists I am slowest to warm up to, often become some of my favorite characters. Originally, Jaycee's impulsivity, brashness, and early interactions with Dimitri -- as well as with the heroine in WHITE TIGER -- were a little off-putting to me. In RED WOLF, while she's still a take-no-prisoners, smack-talking type of character, she has also gained some maturity and perspective since the previous book and, for me, that makes all the difference. Jaycee is a heroine to cheer on as she fights tooth and claw by her mate's side.
There are so many extraordinary things that happen throughout RED WOLF, that I felt the same kind of exhilarating uncertainty that I do when I watch a Quentin Tarantino film for the first time. You never know what will happen from one moment to the next in this book -- in a good way. When Shifter leaders Kendrick and Dylan enlist the help of Jaycee and Dimitri to go undercover and sniff out any rogue Shifter-Fae connections, the couple has no idea what to expect when they land in New Orleans. As Dimitri and Jaycee work together, with one or two old and new friends, the danger runs high and their unresolved relationship issues simmer in the background. I ended up liking this romantic pairing more than I ever thought I would, and their chemistry together is exciting and spot on.
RED WOLF is a whirlwind of suspicion, strange characters, and Shifter sexiness. The mystery and fast-paced action never make the romance take a backseat, or overshadow the relationship between Jaycee and Dimitri. Everything they go through in RED WOLF reinforces the strong feelings that have always been there deep down between Jaycee and Dimitri, and makes their bond stronger. I love that the haunted house is one of the heroes in this book. I hope the New Orleans haunted house makes an appearance in a future book because it is truly the coolest haunted house you'd ever want to stay in. I eagerly await Jennifer Ashley's next book.
Learn more about Red Wolf
SUMMARY
A man is only as strong…
Red wolf Shifter Dimitri has fought his whole life for respect. It is claimed that red wolves are tainted with coyote blood and therefore not pure. He may not be skilled at verbally defending himself, but as a bodyguard, tracker, and champion of the fight clubs, his fists are always ready for some rough and tumble. However, he'd prefer a roll in the hay with the woman who's been his oldest friend.
…as the woman who's got his back…
A spirited leopard Shifter and a fellow tracker, Jaycee Bordeaux has no problem forging a mate bond with Dimitri, but soon the two are called to infiltrate a rogue group bent on enslaving Shifters. Jaycee may have defended Dimitri from taunts before, but they now face a more lethal danger—one that not only threatens the future of their people, but also their love.
---
What do you think about this review?
Comments
No comments posted.

Registered users may leave comments.
Log in or register now!