"A great beginning to an action packed series"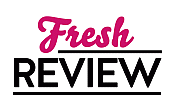 Reviewed by Annetta Sweetko
Posted May 10, 2017

Romance Paranormal | Romance Military
Special Forces Recon Captain Jax Raymond finds himself in a terrible dilemma. The sexy woman he helps with her car trouble turns out the be Corporal Kaitlyn Amador. She has been sent to the base to try to make the infamous Bravo Team. It would just figure that WHEN DANGER BITES a human woman would be involved. Because the one thing that no one knows about the team, they are all wolf shifters.
As an intelligence specialist, Kat, has been ordered to infiltrate the Bravo Team and find out their secret simple, not so simple. She can handle the very strenuous activities as she works with the team and proves herself. The problem is that Jax is a distraction that she had not expected and the more time with him the less she thinks of her mission and the more she thinks about him. Unfortunately, the truth does often come in and bite you on the backside when you least expect it.
WHEN DANGER BITES will hold you glued to the pages. Jax is an officer and a gentleman and when ordered to wash Kat out he's not really liking it as his "wolf" has already fallen for the woman, but having her with his team of shifters would compromise that team. Kat is a tough woman, who is intelligent and confident and when the truth comes out she does what she feels she has to do. (You will have to read the book to find out what that is and why.) I am a sucker for the camaraderie of groups, military or civilian, who have each others backs and this book with Bravo Team is no exception. They were there with support, anger, and even humor when needed and more than willing to hold Jax back when they thought he was going to screw something up. All in all WHEN DANGER BITES is a really satisfactory beginning to a series that promises a number of good reads as there are many wolves who need to find mates.
I did have one issue with this book, though it really is not a make or break it, but, he is an officer and she is not, there is a fairly strong non-fraternization rule in the military so unless she was secretly an officer pretending to not be then there would be major trouble. Other than that the world building, dialogue, secondary characters including, of course, the Bravo Team members and daily activities kept me reading and wanting more.
SUMMARY
Buttoned-up Corporal Kaitlyn Amador is dangerous on every level. As a human, she poses a threat to Marine Captain Jax Raymond's special Force Recon unit. Though the team has a reputation among the other recon units, only their commanding officer knows their secret. As a woman, the danger posed is entirely different. Jax can survive the temptation for only so long before his wolf takes over and pursues what it wants.
Military intelligence specialist Corporal Kaitlyn Amador is the first woman in the Marines to be assigned to a recon team. And everyone's watching her. Her mission? Not only prove herself worthy of her place in the group, but uncover the mystery of why Bravo Team is so successful. A mission that gets more difficult every time she's near Jax...
---
What do you think about this review?
Comments
No comments posted.

Registered users may leave comments.
Log in or register now!