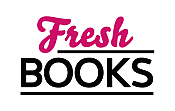 Summer Reads are HOT in July!
"Steampunk at its finest!"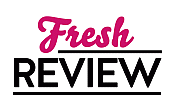 Reviewed by Magdalena Johansson
Posted May 7, 2017

THE DASTARDLY MISS LIZZIE is book three in the Electric Empire series. For those of you that are unfamiliar with this series the books are about Dr. Eliza Jekyll/Miss Lizzie Hyde. Yes, they are the same person, but if you are familiar with the classic book DR. JEKYLL AND MR. HYDE by Robert Louis Stevenson the names of the main characters will ring a bell. Eliza is the daughter of Dr. Jekyll. And, like her father Eliza has a wild alter ego, Lizzie. Through the books Eliza tried to control Lizzie, but it's hard to control someone that is part of you. And, sometimes, she needs the wild Lizzie to take control.
In THE DASTARDLY MISS LIZZIE is Eliza chasing not one killer but two. A dangerous madman that's killing scientists and the Soho Slasher that leaves no witnesses but a growing list of dead bodies. The question is why are the scientists getting killed and who is killing them? And, how come no one seems to be able to catch the Soho Slasher? For Eliza both cases are puzzling and the most troublesome is that she starts to suspect that her "father" Eddie Hyde could be the Soho Slasher...
Meanwhile her fiance Remy Lafayette is in Paris on a secret mission fueled by trying to find out who corrupted his brother and made him a traitor. But, could this case make Remy change and turn him into a traitor? In the end it is a question of time, will Eliza manage to stop both the killers and save the world from evil sorcerers...
The book left me a bit exhausted but in a good way. I love how the book starts off with an even pace, gradually the pace starts to accelerate until finally it feels like you can't turn the pages fast enough because there is so much action and much is revealed and when I turned the last page I did wonder how on earth would I be able to review this book. There is just so much going on, so many sidelines that all starts to merge at the end. I think if you already like this series will you love this book. However, if you haven't read the previous two books it can be hard to understand everything going on, the connections between the characters, mentioning of past events. But, if you are after a great steampunk series, then seek no further because you have found it! Viola Carr has not only created memorable characters, she has also created a wonderful atmospheric world, a world with strange inventions and magic, this is steampunk at its finest!
SUMMARY
Dr. Eliza Jekyll must turn to her dark side, Miss Lizzie Hyde, to stop a madman who's targeting London's most important scientists and sorcerers, terrorizing the city with dark magic, in this third Electric Empire novel—a dazzlingly original steampunk fantasy set in the gritty world of alternate Victorian London, with echoes of H. G. Wells's classic, The Time Machine.
Being two people in one body isn't easy. Metropolitan Police crime scene physician Eliza Jekyll is trying to maintain a semblance of control, even as her rebellious second self, Lizzie, grows increasingly wild—threatening the respectable Eliza's reputation and her marriage to Remy Lafayette, the Royal Society investigator and occasional lycanthrope. With England on the brink of war, Remy's away in sorcery-riddled Paris on a secretive mission that grows ever more sinister. Has he been an enemy agent all along? Or is coping with her secret divided self finally driving Eliza mad?
Eliza needs her mind clear and sharp if she's to catch an evil genius who is killing eminent scientists. The chase uncovers a murky world of forbidden books, secret laboratories, and a cabal of fanatical inventors whose work could change the world—or destroy it—and who may hold answers to Eliza's mysterious past.
As sorcery-wielding terrorists attack London, Eliza discovers her own enemies are closing in, driving her to desperate measures—enlisting the aid of the wily, resourceful, mercurial Lizzie—to thwart the killer. But Lizzie's got her own life now, and true to her nature, will resort to the devious and diabolical to keep it. Even if it means throwing Eliza to the wolves, and letting the world burn. . . .
---
What do you think about this review?
Comments
No comments posted.

Registered users may leave comments.
Log in or register now!