"Man on the Run, will he crash and burn?"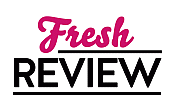 Reviewed by Susan Gorman
Posted April 21, 2017

In ONE MORE KISS, Samantha Chase presents a poignant, passionate story of one man's triumph over personal and professional disappointments. As a guitarist for the legendary rock band Shaughnessy, Matt Read was used to success, parties and lots of media attention. The band members decided to take a break from touring to pursue different creative outlets. Matt chooses to perform a musical on Broadway, however, much to his disappointment the musical closed after 3 performances. While his band members have achieved success during the break, Matt has crashed and burned in a big way. Members of the media have questioned his singing ability and his work ethic.
Vivienne Forester is Matt's best friend's sister and she's had a huge crush on Matt for years. A successful food blogger and editor, she is moving into a cottage on her brother's property. Vivienne is not amused when her brother tells her that Matt is hiding out from the media at their home. Loved that the author provided a backstory to Matt and Vivienne's romance as it clearly defined the difficulties faced by Matt's rock star persona and provided the reader with Vivienne's perspective.
Samantha Chase's portrayal of Matt's struggles takes on an edgy tone. In the novel, the reader senses the intensity of his inner struggle. Was he really the party hearty, Jack Daniels drinking rock star Matt Read? Or was he Matt Read; t the singer songwriter from North Carolina?
I am glad the author chose to have romance between Matt and Vivienne progress slowly in this character-driven novel. Both characters need to sort out issues before they can take the leap from friends to lovers. Vivienne is one of Ms. Chase's best characters. She's is independent, smart and very career-oriented. Even though the chemistry between Matt and Vivienne sizzles during the novel, she is aware that Matt is restless.
The last few chapters are superbly written in this novel. Matt's past and present seem to simultaneously collide in front of him. His friendship with Aaron, Viv's brother, is tested and Riley presents him with a huge opportunity. Will Matt and Vivienne be able to exist in each other's worlds? In ONE MORE KISS, Ms, Chase delivers a terrific contemporary fiction novel with characters whose unique story has a perfect happily ever after!
SUMMARY
MATT REED IS HIDING
...from his fans
...from his past
...from a failure too painful to contemplate
Most of all, Matt is hiding from himself.

VIVIENNE FORRESTER IS A WOMAN WHO GIVES HER ALL
...to her friends and family
...to her online food blog
...to the man she loves

Vivienne will try anything and everything to coax Matt out of his self-imposed exile. But for this to work, Matt is going to have to meet her halfway...
---
What do you think about this review?
Comments
No comments posted.

Registered users may leave comments.
Log in or register now!