"Three brothers smoulder and find love"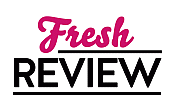 Reviewed by Sharon Salituro
Posted April 12, 2017

Alex owns a biker bar along with his two brothers, Nate and Court. But they are not just bar owners; they are also undercover agents for the FBI. The case they are working on right now is trying to take down a drug lord.
Alex has gotten in pretty close with Ramon, who is the head of a family that is moving drugs. While with Ramon, he meets Madison. At first he had no idea that Madison was Ramon's cousin. Ramon has been trying to put the moves on Madison since she was fifteen, and the first time Alex sees this, he goes into a rage. What is Ramon thinking, this is his cousin?
Alex takes Madison under his wing. Little did he know that he would fell head over heels for her. Alex knows that he has to keep his distance from her, as he can't tell her what he really does for a living. As Alex gets deeper into Ramon and his drugs, he tries to break it off with Madison. But he can't do it.
Little by little with the help of his two brothers can Alex take down the biggest drug lord in their city? Will Madison accept him for what he is?
All I can say is Oh my god. This book the first in the series is so great, I couldn't put it down. I loved this book and can't wait for the next one to come out. While this book goes into a bit about their mother leaving them when they were small, I see that the next one will take it on further.
I loved the way that Sandra Owens writes the brothers as supposedly bar owners, but reveals they are FBI agents in real life. I am sure a lot of investigating had to be done. I also like while it had suspense, it also had some romance. Owens crafted her characters so vividly that I pictured them all in my head though the whole book. Owens also left some questions, what was the real relationship between Madison's best friend and one of Alex's brothers. Can't wait to see that story line.
SUMMARY
Alex Gentry doesn't scare easily. Working as an undercover FBI agent in the biker bar he and his brothers co-own, he hangs with deadly criminals in order to gather information. Danger is just part of the family business. But one thing has him terrified: his attraction to Madison Parker.
Madison is the cousin of Ramon Alonzo, son and second in command to a notorious drug lord Alex is trying to bust. Alex has befriended Ramon as part of his cover, and Madison has unknowingly become his informant. Falling for her could risk this case—and both their lives.
All Madison wants is to get her new bookstore business off the ground, and for her creepy cousin Ramon—to whom she's unfortunately indebted—to leave her alone. If she could only stop fantasizing about his mysterious new friend, Alex…
As the Alonzo cartel investigation heats up, so does their relationship. But will the secrets they're keeping tear them apart—or get them both killed?
---
What do you think about this review?
Comments
No comments posted.

Registered users may leave comments.
Log in or register now!