"A modern-day rake makes for a delicious romance!"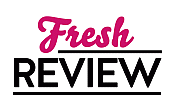 Reviewed by Miranda Owen
Posted April 10, 2017

CROSSING THE FRIEND ZONE is the third and final book in Kelly Eadon's Belmont Beach series. CROSSING THE FRIEND ZONE is a sizzling romantic comedy, but also a little bit like the film THE ODD COUPLE. Being a planner is who Ainsley Sloane is at her core, as well as what she does for a career. Ryan Lawhill is a charming modern-day rake in the best sense, and with no plans to change his lifestyle. Ainsley and Ryan might not be besties, but after Ainsley's boyfriend unceremoniously ditches her, it's Ryan who provides a sympathetic ear, a distraction, and an offer to be her new life coach.
Even though they're opposites in some ways -- she's a wedding planner, and he's allergic to the word marriage -- I like how the teasing between Ryan and Ainsley never gets nasty or mean-mean-spirited. I dislike stories in which the hero and heroine get intimate when they actively dislike, and have no respect for, each other. By throwing them together and spending lots of quality time having fun, Ryan and Ainsley grow to like each other more, so that the romance develops very organically and the chemistry seems very real. It's interesting to me how Ainsley craves a committed relationship when the relationship with her family is so dysfunctional, and Ryan goes out of his way to flee from commitment when he has such a close relationship with his mom and sister. This attention to detail and such character-driven story is exactly why I love CROSSING THE FRIEND ZONE so much.
CROSSING THE FRIEND ZONE is one of the best opposites- turned-lovers stories out there. Ryan is a dynamite hero with hidden depths, and definitely worth taking a chance on. With Ryan, Kelly Eadon brilliantly captures the devil-may-care sexy player, with a hidden heart of gold, who is even sexier when he develops some self-awareness. The sparks between Ainsley and Ryan are electric and amazing, making for some torrid trysts. Since each book just keeps getting better, I anxiously await Kelly Eadon's next book!
SUMMARY
From the author of The Wedding Date and The Family Man comes the final book in Kelly Eadon's Belmont Beach Brides series.
SHE PLANNED FOR EVERYTHING-EXCEPT HIM.
Fresh off a painful break-up, wedding planner Ainsley Slone is suffering from an acute case of "always the planner, never the bride." And she's over it. It's time for a break-to figure out how to let everything go and just have a little sexy fun. And she knows the perfect person to teach her how: irresistible manwhore Ryan Lawhill.
Their deal? No sex, just fun. It's the perfect plan-- until the chemistry between them starts sparking like crazy. Ryan knows all too well that Ainsley's looking for a happily-ever-after, but he's always been keep-it-fun-or-it's-done. Yet the moment they cross The Friend Zone, all bets are off-and soon the ultimate player is the one playing for keeps.
---
What do you think about this review?
Comments
1 comment posted.
Re: A modern-day rake makes for a delicious romance!

I agree. Thanks for the review.
(Kathleen Bylsma 3:42pm April 16, 2017)
Registered users may leave comments.
Log in or register now!