"Late night calls always lead to trouble...."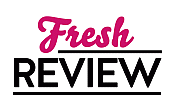 Reviewed by Debbie Wiley
Posted April 4, 2017

No one likes a late night call as it never signifies anything good. Unfortunately for China and her husband, McQuaid, a late night call brings back a blast from McQuaid's past. Max Mantel, a man on death row for murder and leading a sex trafficking ring, has escaped from maximum security and seems determined to seek revenge on everyone who put him there. McQuaid was the lead detective on Max's case and he wants his wife out of harm's way. China doesn't like it, but she's already promised her best friend, Ruby, that she'll teach a class at THE LAST CHANCE OLIVE RANCH. McQuaid is going to have his hands full dealing with Max while China has her own troubles as the ranch is in the middle of an ownership dispute.
THE LAST CHANCE OLIVE RANCH is the 25th book in the China Bayles series and wow, this series just continues to amaze me! THE LAST CHANCE OLIVE RANCH can be read as a standalone story, but the relationships are better appreciated if you've read at least a few of Susan Wittig Albert's other books in the series. In particular, a couple of scenes are absolutely hilarious if you know the background of all of the characters. The viewpoint alternates between China and McQuaid, as they both are forced into life or death situations. I like the alternating viewpoints as we get to see inside McQuaid's head a bit more. Hopefully, this is a new trend we'll see in future books as well!
Both mysteries are fascinating and I have to give Susan Wittig Albert credit for the strong writing she displays in THE LAST CHANCE OLIVE RANCH. Normally in stories where there are two storylines going, I want to skip past one to get back to the storyline that intrigues me the most. THE LAST CHANCE OLIVE RANCH didn't have any of those moments as I found both storylines equally captivating.
THE LAST CHANCE OLIVE RANCH is another phenomenal entry into the long-running China Bayles series. China, with her knowledge and love of herbs, has been a favorite cozy mystery heroine of mine for years and it's always fun to sit back and see what quandaries she encounters. THE LAST CHANCE OLIVE RANCH kicks things up a bit with McQuaid's predicament. Cozy mystery fans who haven't sampled one of Susan Wittig Albert's delightful mysteries should give THE LAST CHANCE OLIVE RANCH a try as they won't regret it!
SUMMARY
In this exciting new mystery from New York Times bestselling author Susan Wittig Albert, China Bayles fears for her husband's life as an escaped convict targets him...
Max Mantel, the killer McQuaid put away years ago, has busted out of the Huntsville prison and appears to be headed for Pecan Springs. McQuaid knows there's only one way to stop the vengeful convict—set a trap with himself as bait.
China wants to stay by her husband's side and keep him from harm. But McQuaid insists that she get out of town and go to the Last Chance Olive Ranch, where she's agreed to teach a workshop on herbs.
When China and her best friend arrive at the ranch, she learns the owner, Maddie Haskell, has her own troubles. She inherited the ranch and olive oil business from the late matriarch, Eliza Butler, but Eliza's nephew is contesting the will.
While China throws herself into helping Maddie, McQuaid's plan backfires when Mantel executes a countermove he never saw coming. Now McQuaid's life is not the only one at stake—and this time may really be his last chance...
---
What do you think about this review?
Comments
No comments posted.

Registered users may leave comments.
Log in or register now!