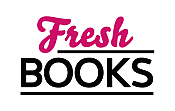 Fall in love with June books!
"Fall in love with this splendid, intelligent, and thoroughly engrossing story!"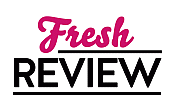 Reviewed by Monique Daoust
Posted March 7, 2017

Upon the death of their father, the illustrious solicitor Elias Carrow, it's up to his son Bertram to pick up the remaining cases. Unfortunately, when he's nervous, Bertram's stutter becomes very problematic. He needs moral support in the presence of his sister Rosamund, who knows the law just as well, but is unfortunately unable to practice this being 1821. Bertram has thought out a great plan: Rosamund will masquerade as a man and act as his co-counsel; it's only for a short time, and what's the worst that could happen? What could happen and does, is that Bertram will have to face the formidable Lord Lawrence Byron in court, who has never lost a case. Bertram unravels, Rosamund has to step up and wins. Lawrence is intrigued by the country bumpkin who just beat him, and befriends him, him being Rosamund under the guise of "Ross Carrow". And thus begins the best gender-bending tale I have ever read!
I am always eager to read historical romances that do not feature the ubiquitous dukes, and this was my reason for picking up BEDCHAMBER GAMES. I also am rather wary of women passing off as men, as I am most of the time sorely disappointed, but I took a chance nonetheless, and Ms. Warren has penned a fabulous story that works on all counts! What makes BEDCHAMBER GAMES such a resounding success is that the premise is not foolish: Rosamund did not disguise herself on a whim; the subterfuge is planned and rehearsed, and Rosamund fears she will be exposed as a fraud -- on more than one count, and all this makes the story, and "Ross", entirely convincing. Then wonderful surprises and clever twists kept accumulating, especially when it comes to one element that I had always wished to see in this type of story, Ms. Warren saw fit to put it in, and it was extremely well done.
In BEDCHAMBER GAMES, there are enlightening observations on women's limited possibilities, the law, love, and class issues -- as Lawrence is a son of a duke and the Carrows middle-class -- which had me tearing up more than once. BEDCHAMBER GAMES is remarkably well-written, tightly plotted, the dialogues are witty and the vocabulary utter English perfection. Every character is a reader's dream, I loved the interactions between the families, and I can only imagine how much I missed by not having read the previous books; not that it matters to this story, but because the characters all sound so captivating. I was positively enthralled by the romance; I felt Rosamund's joy and heartache as if they were my own. The writing is gorgeous and lush, yet light as a spring breeze, and the book was over before I knew it. And the romance, oh the romance! Lawrence and Rosamund have a passionate affair, it oozes sensuality, and the whole thing felt so genuine, I feared that this story would end tragically, the way classic tales do. To say that I was impressed by BEDCHAMBER GAMES would be the understatement of the year: what a magnificent story!
SUMMARY
Rosamund Carrow has spent years learning the law by assisting her barrister father, despite the frustrating truth that the profession is closed to women. When he dies unexpectedly, necessity compels her to disguise herself as a man so she can step into the courtroom to finish his cases. She's willing to put her reputation at risk, but she never expects that the greatest peril will be to her heart...
Lord Lawrence Byron is a rising star in London's legal circles, despite his reputation as an unrepentant rakehell. When an upstart young barrister defeats him in court, he's determined to discover everything he can about his rival. He's stunned when he uncovers the shocking secret that his new opponent is actually a beguiling, brilliant woman…one he can't help but want in his bed. Passion draws them together as they break all the rules, but it may lead to something more lasting—like love...
---
What do you think about this review?
Comments
No comments posted.

Registered users may leave comments.
Log in or register now!