"A good twist in an already great series."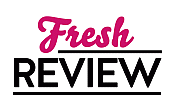 Reviewed by Annetta Sweetko
Posted February 27, 2017

Michael Drummond is a pub owner with four ... count them four ... sisters. He's trying to mind his own business but keeps getting dragged into something or other by them. But when he finds himself in a battle of good vs evil with the sexiest being he has ever met, he is totally thrown for a loop. She's really HARD TO HANDLE but that may be because she is a gargoyle.
Ash is a guardian awaken from her sleep by what she assumes is a warden. Well, that is how it's done but there are a few differences this time. One ... she's the only female gargoyle/guardian that she has ever heard of and two ... the warden's are usually female. Not the tempting little human who keeps getting into her mind. Ash can only guess that things are very wrong in the world and that she, Michael, his sisters as well as the other guardians are in for a desperate fight for humanity.
Let me start with HARD TO HANDLE is simply ... wow! I have read all the other gargoyle books by author Christine Warren but this one has a very interesting twist. Ash ... the gargoyle ... is a female. The first of her kind and this makes for some very interesting, downright intriguing situations. I have to admit I am crazy about anything Irish and Michael is definitely Irish. The descriptions of the town, the quaintness of the pub and the world around them is the perfect foil when the evil comes hunting. It gives you a good sense of what these beings are fighting for and can't help but root for them. The romance between Michael and Ash is slow, but that is to be expected when both of them have a lot to deal with ... you know.... gargoyle/girl and facing evil that wants to destroy everything you hold dear, so it is perfectly understandable. I am a sucker for camaraderie and this book has it in buckets full; you have Michael, Ash, his family and then the addition of the others guardians/wardens from the past books coming together to fight the good fight. If you are looking for twists in an already great series, a solid romance with just the right steam and a strong good vs. evil read then HARD TO HANDLE is the book you are looking for.
SUMMARY
There is nothing more powerful than a gargoyle—except for the one woman on Earth who can tame him.
Ash knows two things for certain: one, she has been summoned to the human plane to guard it against the forces of the Darkness; and two, since no other female Guardian has ever existed, something must be very, very wrong. She has little time to save humanity but an infinitely distracting human man keeps tempting her in ways she never imagined...
Michael Drummond just wants to keep his head down and his pub open, but when he's dragged into an epic end-of-the-world type battle between good and evil, he can't help but be a little off his game. The only plus side to the situation: his newly-found Guardian is the sexiest, most alluring woman he's ever laid eyes on, and she seems to want Michael almost as badly as he wants her. But with the earth is basically a ticking time bomb and all hope seems lost, can love really save the day?
---
What do you think about this review?
Comments
No comments posted.

Registered users may leave comments.
Log in or register now!