"If you love reading Gothic historical mystery novels will you love this book!"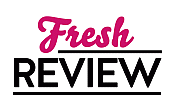 Reviewed by Magdalena Johansson
Posted February 22, 2017

Thriller Historical | Romance Historical | Historical
When it comes to horror a Gothic tale has something that with all likelihood always will appeal to me. Add a mysterious family haunted by an entity just called "her" and I'm sold. THE GIRL FROM RAWBLOOD instantly appealed to me with its fascinating cover and interesting description. Iris and her father live in a lonely old mansion on Dartmoor and he warns her that she should never fall in love because strong feelings bring on "her" and when she comes, brutal death will follow. Nevertheless, Iris does fall in love and with that, a series of events begin that lead Iris to learn the truth about "her."
I found THE GIRL FROM RAWBLOOD to be a wonderful tragic book. It's beautifully written and I was quickly pulled into the story. What I found to be especially intriguing was the book was not chronically written. Instead, the story jumped between characters and time periods. However, it never felt random, instead, it felt like that was the logical way of telling the tale because that makes the realization of the truth about "her" so much more poignant. There is a moment in the book when it all just started to make sense, in a dreadful kind of way and then everything started to fall into its place. I was quite taken with the ending and I really felt so sorry for Iris and everything she had to endure.
I'm not sure I would classify THE GIRL FROM RAWBLOOD as horror, it's more like a Gothic historical mystery, with horrifying and tragic events. With a dash of romance added. Not much, but it's the glue that holds it all together. I think Catriona Ward has written a tremendously interesting and engrossing novel and I can't wait to see what she will write next.
SUMMARY
For generations the Villarcas have died mysteriously, and young. Now Iris and her father will finally understand why. . .
At the turn of England's century, as the wind whistles in the lonely halls of Rawblood, young Iris Villarca is the last of her family's line. They are haunted, through the generations, by "her," a curse passed down through ancient blood that marks each Villarca for certain heartbreak, and death.
Iris forsakes her promise to her father, to remain alone, safe from the world. She dares to fall in love, and the consequences of her choice are immediate and terrifying. As the world falls apart around her, she must take a final journey back to Rawblood where it all began and where it must all end...
From the sun dappled hills of Italy to the biting chill of Victorian dissection halls, The Girl from Rawblood is a lyrical and haunting historical novel of darkness, love, and the ghosts of the past.
---
What do you think about this review?
Comments
No comments posted.

Registered users may leave comments.
Log in or register now!