"She came to save him and finds unbelievable love!"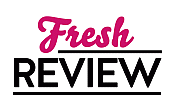 Reviewed by Annetta Sweetko
Posted February 17, 2017

Captain Ezekiel Fortunes is a Ghostwalker and member of a rescue team planning to go to Indonesia to take back hostages. He is stronger, faster and smarter than the average officer but he has never been one to play the POWER GAME until someone walks into his life and changes everything he ever wanted.
Bellisia is also genetically engineered but has escaped from Dr. Whitney and is on a very special mission. The rescue of a team of Ghostwalkers that have been marked by a traitor for capture. She had no way of knowing that one of them would be the one who would mean everything to her. The one who would understand her and love her. When she finds him she will do whatever is in her power to keep him safe. Even if it means learning how to be a regular human woman.
POWER GAME is the Ghostwalker series at its best! The action is spine tingling, the camaraderie will hold you to the pages, and the romance between Zeke and Bella is amazing. I have to commend author Christine Feehan in the fact that though Zeke is possessive and arrogant he never leaned toward abusive as a few of her other recent Ghostwalker's had. He was commanding and demanding but did not go overboard so ... thank you for that.
I can't go into too much detail but one danger to the Ghostwalker's is removed in a very engrossing way, and I admit I was glad it happened, but you will have to read this book to see who and why. The other aspect of this book that I loved is we are being sent back into the Bayou and to Nonny, the grandmother that everyone just loves. The cooperation, not just the men but with Pepper, Cayenne and the adorable triplets (recently met in VIPER GAME and again in SPIDER GAME) and Bella is sweet to watch especially the little girls and the cooking lessons. I also got a kick out of Nonny taking charge of things that she feels needs fixing ... and yes you have to read POWER GAME to find out what she fixed this time at the end. POWER GAME is action packed, nail biting, sweet and steamy ... in other words Christine Feehan giving her readers what they love.
SUMMARY
When members of a United Nations joint security force are taken hostage by radical terrorists in Indonesia, Captain Ezekiel Fortunes is called to lead the rescue team. Part of a classified government experiment, Zeke is a supersoldier with enhanced abilities. He can see better and run faster than the enemy, disappear when necessary and hunt along any terrain. There are those in the world willing to do anything for power like that...
A formidable spy genetically engineered to hide in plain sight, Bellisia rarely meets a man who doesn't want to control her or kill her. But Zeke is different. His gaze, his touch—they awaken feelings inside her that she never thought possible. He's the kind of man she could settle down with—if she can keep him alive...
---
What do you think about this review?
Comments
No comments posted.

Registered users may leave comments.
Log in or register now!