"An intoxicating, character-driven romance."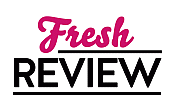 Reviewed by Miranda Owen
Posted February 12, 2017

THE VISCOUNT AND THE VIXEN is book 3 in Lorraine Heath's Hellions of Havisham series. I think THE VISCOUNT AND THE VIXEN works as a standalone novel, and will appeal to new readers even though it's part of a series. Even though this is not a paranormal historical, some of the characters are haunted by the past. There are some elements in THE VISCOUNT AND THE VIXEN that give the story a slightly Gothic feel -- the lamented love, the stopped clocks and the forsaken living quarters, and a heroine with secrets. Lorraine Heath once again takes characters who are in a seemingly impossible situation, with obstacles that are almost too great to overcome, and turn that into a gripping and enjoyable story. The delectable yet skeptical Killian St. John, Viscount Locksley and smart yet secretive Portia Gladstone meet and marry under highly unusual circumstances, but they wind up finding something together that's worth fighting for.
There are many kinds of strong heroines and Portia's strength comes with a pragmatism that she's acquired after getting some hard knocks in life. Her ability to hold it together no matter what life throws at her and regroup is something I find admirable. Every character in THE VISCOUNT AND THE VIXEN is flawed and make some spectacular mistakes -- some are mistakes that you can come back from, and some are not. Lorraine Heath steadily builds the tension as readers are clued in to what secret Portia is hiding before it's revealed to Killian. I like how Killian's recluse father befriends Portia in the story and how he very charmingly plays matchmaker. As Killian begins to stop thinking of Portia as the cold- hearted fortune-hunting seductress he supposes her to be, he is disconcerted by how quickly he falls for her. The escalating tension between Portia and Killian as their relationship evolves is both intense and highly erotic.
THE VISCOUNT AND THE VIXEN is an intoxicating romance with conflicted characters and hope and haunting in equal measure. The eventual intrusions from the outside world into Killian and Portia's life break the spell between them with mixed results. This story beautifully illustrates how people, rather, than just houses, are haunted. I look forward to Lorraine Heath's next foray into historical romance.
SUMMARY
Love begets madness. Viscount Locksley watched it happen to his father after his cherished wife's death. But when his sire arranges to marry flame-haired fortune hunter Portia Gadstone, Locke is compelled to take drastic measures to stop the stunning beauty from taking advantage of the marquess. A marriage of mutual pleasure could be convenient, indeed . . . as long as inconvenient feelings don't interfere.
Desperation forced Portia to agree to marry a madman. The arrangement will offer the protection she needs. Or so she believes until the marquess's distractingly handsome son peruses the fine print . . .and takes his father's place!
Now the sedate—and, more importantly, secure—union Portia planned has been tossed in favor of one simmering with wicked temptation and potential heartbreak. Because as she begins to fall for her devilishly seductive husband, her dark secrets surface and threaten to ruin them both— unless Locke is willing to risk all and open his heart to love.
Excerpt
Havisham Hall, Devonshire

Spring 1882

Killian St. John, Viscount Locksley, strode past the silent sentinel standing in the hallway without giving the oak inlaid clock much thought. He'd been six when he'd first learned that the hands were supposed to move, that the clock's purpose was to mark the passage of time. But with the death of Locke's mother's, for his father at least, time had come to an abrupt standstill.

When a child doesn't know any differently, he accepts what he knows as the absolute truth for how things are done. He had believed the only rooms that servants of any household ever tidied were the ones in use. At Havisham Hall they straightened the bedchamber in which he slept, the small dining room in which he ate, the chambers occupied by his father, and the library in which his father sometimes worked at his desk. The remaining rooms were mysteries shrouded behind locked doors.

Or they had been before the Duke of Ashebury and the Earl of Greyling, along with their wives, were killed in a horrific railway accident in 1858. Shortly afterward their young sons had been brought to Havisham Hall to become the wards of his father. With their arrival so, too, had arrived all manner of knowledge, including the confirmation that his father was stark raving mad.

Now Locke entered the small dining room and came to an abrupt halt at the sight of his sire sitting at the head of the table, reading the newspaper that the butler dutifully ironed each morning. Normally the older man took his meals in his chambers. More astonishing, his usually disheveled white hair had been trimmed and brushed, his face shaven, and his clothes pressed. Locke couldn't recall another time when his father had taken such care with his appearance. On the rare occasion when he wandered out of his sanctuary, he more closely resembled a scraggly scarecrow.

With Locke's arrival, the butler poured coffee into a delicate bone china cup before departing to retrieve his plate. As customarily he was the only one to dine in this room, he kept his meals simple and small. No sideboards with assorted offerings from which to choose. Just a plate bearing whatever fare Cook was of a mind to prepare brought up from the kitchens.

His father had yet to notice him, but then the lord of the manor tended to spend much of his day and night absorbed in his own private world where memories of happier times flourished.

"Well, this is a pleasant surprise," Locke said as he took his seat, striving to shake off his lingering concerns over the estate's dwindling finances. His apprehensions had rousted him before dawn and resulted in his sequestering himself in the library for more than two hours searching for an answer that continued to elude him. He'd decided sustenance was needed to sharpen his mind. "What prompted your change in routine?" His father turned the inked page, rattled his newspaper, then straightened it with a snap of his wrist. "Thought it best to get up and moving about before my bride arrived."

His cup halfway to his mouth, Locke slammed his eyes closed. His father's memories had become increasingly foggy of late, but surely he was not sitting there awaiting his mother's arrival; surely he didn't believe it was his wedding day. Opening his eyes, returning the cup to its saucer, Locke studied this odd fellow whom he loved in spite of all his eccentricities. He looked like any other lord beginning his day. Unlike any other lord, however, he believed his dead wife haunted the moors.

The butler returned and set the plate heaped with eggs, ham, tomatoes, and toast in front of Locke. Before he could return to his station at the wall, Locke looked up at him. "Gilbert, did you assist my father in dressing this morning?"

"Yes, m'lord. As he has no valet, I was more than honored to handle the duties." He leaned down and whispered, "He insisted upon bathing as well, m'lord, and it's not even Saturday." He raised his white bushy eyebrows as though that was grand news indeed, then straightened his spine, seeming rather proud of the fact that he had bathed the marquess midweek.

"Do you know why he went to such bother?"

"Yes, m'lord. He's getting married this afternoon. Mrs. Dorset is preparing the wedding feast as we speak and Mrs. Barnaby was up early cleaning the front parlor, since the vows are to be exchanged there. It's a splendid day indeed, to once again have a lady taking up residence within Havisham."

Only there was no lady except in his father's twisted and demented mind. "Has she a name?"

"I'm rather certain she does, m'lord. Most do."

Locke had long ago learned that patience was required when dealing with the few staff members who had remained through the years. Positions were never replaced with newcomers, but as deaths or retirements occurred so others had moved up in rank. Nevertheless, perhaps it was time to consider hiring a younger butler, except it was difficult to envision Havisham Hall without Gilbert at the helm. He'd been the under-butler before taking over when the previous butler passed in his sleep nearly twenty years ago. Besides, few were better suited to working with and accepting the strangeness that went on within these walls. "Would you happen to know what it is?" Madeline Connor, perhaps? My mother?

"If you want to know about my bride," his father snapped, folding up his newspaper and slapping it down on the table, "why don't you ask me? I'm sitting right here."

Because he didn't relish the sorrow that would overtake his father when he realized the truth of the matter: his bride had been gone for thirty years now. She'd perished the night she'd fought so valiantly to bring his only child into the world.

"When does she arrive?" he asked indulgently, out of the corner of his eye watching Gilbert retreat to his corner.

"Around two. The wedding will take place at four." He lifted his hand, wiggled his gnarled fingers. "I wanted to give her a bit of time to get to know me."

Odd that. His parents had met as children, fancied each other from the start, at least according to his father. He arched a brow. "So you don't know her?"

He lifted a slender shoulder. "We've corresponded."

It occurred to Locke there could be something remarkably more upsetting than his father believing he was residing thirty-odd years in the past and on the cusp of marrying Locke's mother. "Pray tell, what is her name?"

"Mrs. Portia Gadstone."

Locke couldn't help but stare. This development was worse, far worse, than he'd anticipated. "A widow, I presume."
---
What do you think about this review?
Comments
No comments posted.

Registered users may leave comments.
Log in or register now!