"A fun, sexy story about love and transformation!"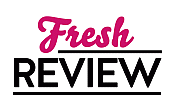 Reviewed by Miranda Owen
Posted February 12, 2017

SUMMER INDISCRETIONS is book 2 in Tamara Mataya's Summer Love series. On the surface, SUMMER INDISCRETIONS is a story about a woman becoming unexpectedly romantically involved with her brother's best friend, but there is so much more to this story. What fascinates me the most about SUMMER INDISCRETIONS, is that it is a story about identity and changing your destiny. Even though Blake Wilde was in the previous book, SUMMER INDISCRETIONS works as a standalone story.
Melanie Walker is headed for a breakdown at the opening of SUMMER INDISCRETIONS, prompting her to escape from New York and her stressful job. What Melanie does is more than just go on vacation and swap living spaces with a stranger. What she gains from her experience, using the home swapping website Switch, is the freedom to be herself as well as to try new things that appeal to her. Although Melanie isn't looking for love on her vacation, when she spies Blake on the beach, sparks fly. Something about the change in location, and the change in Melanie's confidence has them looking at each other with new eyes and becoming wildly attracted to who they see. Tamara Mataya does an amazing job of bringing the reader into the moment and making the beach enchantments come alive. I was almost able to smell the sea air and suntan lotion as I read along. I like getting both perspectives because it enabled me to get the full extent of Melanie's transformation, as well as get how deeply Blake fell in love with her -- much to his surprise. SUMMER INDISCRETIONS has a torrid love affair, but the humor makes it irresistible for readers.
SUMMER INDISCRETIONS is a fun, sexy story about love and transformation. I love how Melanie goes away and tries to lose herself, but ends up embracing the best parts of who she really is instead. I'd be curious to read about Melanie's brother in a future story. I am super excited to read the next book by Tamara Mataya!
SUMMARY
Life Swap: Free-spirited beach-dweller looking to Switch lives with outgoing urbanite. Sense of adventure mandatory. Clothing optional.
One email away from a total meltdown, Melanie Walker's desperate to escape New York. Using Switch-a website designed to help strangers swap homes for the summer-she slips out of her stilettos and into a string bikini. But of all the beaches in all the world, Blake Wilde just had to show up on hers. He's hot. Scorching hot. And he's been strictly off-limits for as long as she can remember.
To hell with that. New life? New rules.
Melanie knows something this good can't be made to last. But for three sizzling weeks, she can pretend there won't be consequences, recriminations, or regret...and that somehow their growing connection can be more than just a summer fling.
---
What do you think about this review?
Comments
No comments posted.

Registered users may leave comments.
Log in or register now!