"Could not put this one down"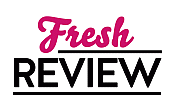 Reviewed by Sandra Wurman
Posted February 8, 2017

Holy cow -- my head is still reeling after reading this powerful story by Lisa Gardner. Now just for transparency sake I had a feeling I would like Gardner's new book RIGHT BEHIND YOU. However like is just a strong enough assessment. RIGHT BEHIND YOU generates a lot of energy in each and every page. It is a masterful who-dun-it by arguably one of the masters of this art -- Lisa Gardner. Don't believe me? Well, give her a try and I can't think of a better vehicle to use to jump on the Lisa Gardner band wagon of fans than RIGHT BEHIND YOU.
Of course Lisa Gardner challenges all you arm chair detectives -- that's just her style. So as I delved into the story of Sharlah May Nash and her older brother Telly Ray Nash I revved up my investigatory engine and off I went. However, Gardner never makes it easy or apparent, so every chapter had me shaking my head when I realized once again I was following the wrong path. There were so many OMG moments that I lost count. That is the inherit joy of reading just about anything by Lisa Gardner. Those ah ha moments that ultimately fall by the wayside when still another facet is uncovered.
So expect the unexpected. Noteworthy is the absolute fact that Lisa Gardner does not waste words. So if it's there -- well it's important and should be stored in the recesses of your mind. You will need to conjure up that image at some juncture in RIGHT BEHIND YOU.
It's obvious from page one that we were almost voyeurs in the memories of some young boy -- memories that made for nightmares that didn't vanish with age. Question always is how these nightmare moments affect the young child. What kind of person do they grow up to be? So the prophetic first sentence is very telling -- Had a family once.
The young Telly obviously realized that this moment in his life was going to cost him dearly but he had no idea of how correct he was. It cost him his mother, father and sister. And now we are going to watch the story of Telly and Sharlah unfold right before our eyes through their memories and whatever the present has in store for each of them.
Fabulous, simply fabulous. The vast cast of characters are so remarkable and unforgettable that it would be impossible to do them justice in this review. And it would be unfair to even try. I'll let you have the enjoyment that comes with meeting them all, coming to conclusions, changing your mind, shaking your head -- well you get the message. RIGHT BEHIND YOU by Lisa Gardner is as unpredictable as they come. Enjoy and pass this title along to all your friends. They will thank you.
SUMMARY
Lisa Gardner's next thriller following her runaway New York Times bestseller Find Her takes her wildly popular brand of suspense to new heights.
Is he a hero?
Eight years ago, Sharlah May Nash's older brother beat their drunken father to death with a baseball bat in order to save both of their lives. Now thirteen years old, Sharlah has finally moved on. About to be adopted by retired FBI profiler Pierce Quincy and his partner, Rainie Conner, Sharlah loves one thing best about her new family: They are all experts on monsters.
Is he a killer?
Then the call comes in. A double murder at a local gas station, followed by reports of an armed suspect shooting his way through the wilds of Oregon. As Quincy and Rainie race to assist, they are forced to confront mounting evidence: The shooter may very well be Sharlah's older brother, Telly Ray Nash, and it appears his killing spree has only just begun.
All she knows for sure: He's back.
As the clock winds down on a massive hunt for Telly, Quincy and Rainie must answer two critical questions: Why after eight years has this young man started killing again? And what does this mean for Sharlah? Once upon a time, Sharlah's big brother saved her life. Now, she has two questions of her own: Is her brother a hero or a killer? And how much will it cost her new family before they learn the final, shattering truth? Because as Sharlah knows all too well, the biggest danger is the one standing right behind you.
---
What do you think about this review?
Comments
No comments posted.

Registered users may leave comments.
Log in or register now!