"A clever murder mystery with plenty of southern charm"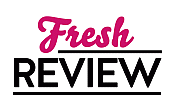 Reviewed by Auriette Lindsey
Posted February 6, 2017

Charlie Harris and his cat Diesel are about fed up with the new head of the library. Oscar Reilly acts like he's on a mission to make enemies. That creates a long list of suspects when Oscar turns up dead. When Charlie moves into the office, to fill in temporarily, he finds something that could make him the killer's next target.
NO CATS ALLOWED is a fantastic small-town cozy mystery. Author Miranda James's takes her time introducing all the characters and laying out the situation. Her precise writing makes it easy to visualize the quiet Athena College campus and Charlie's old family home. When Oscar Reilly is murdered in the library, we already know why half a dozen people might want him dead.
Coming from a long line of southerners myself, I especially appreciate the uniquely southern touches James weaves into the story, from the foods served for dinner to the way the native characters talk. Each book is a real taste of the region.
I also appreciate that the tone and language is such I feel comfortable recommending NO CATS ALLOWED and James's other Cat in the Stacks novels to anyone who loves a good mystery, from my old-fashioned mom to young adult readers.
SUMMARY
In the latest mystery in the New York Times bestselling Cat in the Stacks series, librarian Charlie Harris and his Maine Coon cat Diesel must clear a friend when the evidence is stacked against her…
Springtime in Mississippi is abloom with beauty, but the library's employees are too busy worrying to stop and smell the flowers. The new library director, Oscar Reilly, is a brash, unfriendly Yankee who's on a mission to cut costs—and his first targets are the archive and the rare book collection.
As annoying as a long-overdue book, Reilly quickly raises the hackles of everyone on staff, including Charlie's fiery friend Melba—whom Reilly wants to replace with someone younger. But his biggest offense is declaring all four-legged creatures banned from the stacks.
With enemies aplenty, the suspect list is long when Reilly's body is discovered in the library. But things take a turn for the worse when a threatening e-mail throws suspicion on Melba.
Charlie is convinced that his friend is no murderer, especially when he catches sight of a menacing stranger lurking around the library. Now he and Diesel will have to read between the lines, before Melba is shelved under "G" for guilty…
---
What do you think about this review?
Comments
No comments posted.

Registered users may leave comments.
Log in or register now!