"Just Get It and Thank Me Later"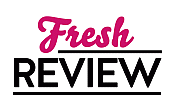 Reviewed by Kristen Donnelly
Posted January 11, 2017

Here's what you really need to know: Sabrina Bowen is one of the best hockey romance writers out there. Her characters are vivid, the game is important and central, but not ostracizing for non-fans, and the relationships are fabulous. I *inhale* these books and wish she would write them all faster so I can binge them.
Thus, if you've clicked on this review to find out if the book is worth your time, it is. I promise. Just go get it.
In HARD HITTER, Bowen explores the themes of touch and trust and their connectivity. By having the heroine as an abuse survivor who reclaims her body through training in yoga and massage, Bowen also places this book in the national conversation about survivors in a prescient way. I spend a lot of my professional life reading about and working with women who have survived assault and Ari felt real and raw to me. I've actually told a few contacts in that world that they'd appreciate this book and I do hope they read it.
O'Doul was a crotchety captain in the last book and in this one we learn why. As much as reading about rookies getting their dream job is fun, it's even more fun to read about guys who are at the other end of their careers. What does winding down a dream look like?
All in all, HARD HITTER by Sabrina Bowen is simply a great contemporary romance read.
SUMMARY
From the USA Today bestselling author of Rookie Move comes the second novel in the series thatís hot enough to melt the ice.
Heís a fighter in the rink, but heís about to learn that playing nice can help you score...
As team captain and enforcer, Patrick O'Doul puts the bruise in the Brooklyn Bruisers. But after years of hard hits, O'Doul is feeling the burn, both physically and mentally. He conceals his pain from his coach and trainers, but when his chronic hip injury becomes too obvious to ignore, they send him for sessions with the teamís massage therapist.
After breaking up with her long-term boyfriend, Ari Bettini is in need of peace of mind. For now, sheís decided to focus on her work: rehabilitating the Bruisersí MVP. O'Doul is easy on the eyes, but his reaction to her touch is ice cold. Ari is determined to help O'Doul heal, but as the tension between them turns red hot, they both learn that a little TLC does the body good...
---
What do you think about this review?
Comments
No comments posted.

Registered users may leave comments.
Log in or register now!