"RULES OF CONTACT is hot and spicy with a little sweetness on the side."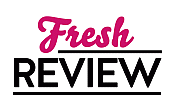 Reviewed by Miranda Owen
Posted January 7, 2017

RULES OF CONTACT is book 12 in Jaci Burton's Play-by-Play series. This is a book that will appeal to readers who enjoy reading about romances between co-workers, as well as stories featuring sexy athletes. This is a story with no villain or circumstances acting as an obstacle to the hero and heroine finding happiness together. The conflict in RULES OF CONTACT comes from the insecurities and self-doubt of the two main characters. Happily, Jaci Burton balances out any drama while successfully telling an entertaining and sexy story with fun characters.
I love a story that gets me excited about the main characters right from the beginning, and that's exactly what RULES OF CONTACT does for me. Amelia Lawrence and Flynn Cassidy immediately strike me as two characters I want to know more about, and who seem like they'd be great together. I like a hero and heroine who have something in common that draws them together, other than a physical attraction. For Amelia and Flynn that thing they have in common is a passion for creating and working with food. Amelia inspires Flynn to take his interest to the next level and explore another side of himself. Amelia and Flynn are more complex than they seem on the surface. At the outset, it appears that Amelia has the most emotional baggage to overcome, but Flynn's exes prove to have left their mark on him in ways that are not immediately apparent. I deeply enjoyed reading about Amelia and Flynn finding each other, while they discover more things about themselves.
RULES OF CONTACT is hot and spicy with a little sweetness on the side. Jaci Burton fills RULES OF CONTACT with a cavalcade of supporting characters who add a lot of heart to the story and provide support for the main characters. Flynn's younger sister Mia is an interesting character and I hope to read more about her in a future book. Flynn's family, in general, is amazing and their acceptance of Amelia and their interactions with her add something very special to this romance. Jaci Burton never fails to create a love story that is both sensual and exciting. RULES OF CONTACT is both a sensual and exciting romance, as well as a cleverly crafted character-driven story.
SUMMARY
In the new Play-By-Play novel, a star football player needs a better game plan for his love life.
A defensive end for the San Francisco Sabers, Flynn Cassidy is used to being in the spotlight—he just doesn't enjoy it. But if getting in front of the cameras will help his new restaurant succeed, he's willing. Now if he could just meet a woman who loved him and not his fame…
After her divorce, starting over as head chef at Ninety-Two is just the opportunity Amelia Lawrence needs to heat up her career—if only she wasn't wildly attracted to her sexy new boss. But trust is a hard fought battle for both of them. Breaking the rules of contact and surrendering to their passion was easy, but are they willing to risk their hearts to win at the game of love?
---
What do you think about this review?
Comments
No comments posted.

Registered users may leave comments.
Log in or register now!