"Fascinating world and amazing characters."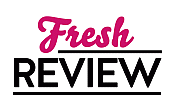 Reviewed by Annetta Sweetko
Posted January 5, 2017

Tiger is a dechat, a super soldier who has survived when few of her kind were allowed to. She only wants live a quiet life with her little ghost friends but it is not to be. With children going missing and being experimented on she has no choice but to secretly go into a company called WINTER HALO and put a stop to their activities. But to save the children Tiger must trust people she doesn't ra really trust. Adding to the troubles she has had in saving the children, women have also gone missing inside the company. Is Tiger, in her secret form, to be next?
WINTER HALO is the fascinating second book of the Outcast series and starts out where book 1 CITY OF LIGHT ends. I am a big fan of author Keri Arthur, fell in love with her Riley Jensen series and didn't want her Nikki and Michael stories to end. I always enjoyed her strong, tenacious heroines and Tiger is just the same. A dechat is not suppose to have emotions but Tiger has them as she was trained as a lure and assassin and you see it in the way she is determined to save children from the evil that is happening to them.
At first WINTER HALO felt stilted, sort of like the author had some left over ideas from the first book and didn't want to discard them. But as I read the flow kicked in and I was caught up in the action and drama. Nuri and Jonah, the witch and mercenary from the first book, managed to be a little less antagonistic toward Tiger. In fact, it was nice to see that there does seem to be a definitive change in Jonah's attitude. I also love that her little ghosts Cat and Bear are back and more helpful than ever. While reading this book I had no trouble feeling as if I were inside this world, I believe this is Ms. Arthur's truest ability as a writer, to have her readers feel what the characters are feeling, seeing and doing.
I look forward to the next installment as I want to see what happens to Jonah and Tiger, Penny, his niece, and the other children, the vampires and how do they stop them or can they be stopped. In other words, I can't wait to visit this intriguing world again!
SUMMARY
From the New York Times bestselling author of the Souls of Fire novels comes the second in the futuristic fantasy series that will make you want to keep the lights on...
When the bombs that stopped the species war tore holes in the veil between worlds, they allowed entry to the Others. Now, a hundred years later, humans and shifters alike live in artificially lit cities designed to keep the darkness at bay....
The humanoid supersoldiers known as the déchet were almost eradicated by the war. Ever since, Tiger has tried to live her life in peace in hiding. But in the wake of her discovery that Central City's children are being kidnapped and experimented on, Tiger's conscience won't let her look the other way.
The key to saving them lies within the walls of a pharmaceutical company called Winter Halo. But as she learns more about the facility, Tiger's mission is derailed by a complication: Winter Halo's female security guards are being systematically attacked by an unknown force.
Now Tiger must summon all her gifts to stop those responsible for both atrocities—no matter the cost to herself...
---
What do you think about this review?
Comments
No comments posted.

Registered users may leave comments.
Log in or register now!