"It will be a MIRACLE ON 5TH AVENUE if Eva and Lucas can find their own happily ever after!"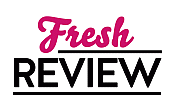 Reviewed by Debbie Wiley
Posted January 5, 2017

Holiday | Romance Contemporary
Eva Jordan can find a silver lining in even the darkest raincloud, but has she met her match with Lucas Blade? Lucas' grandmother hired Eva to decorate his penthouse while he was supposedly hiding away in Vermont to finish writing his next novel. Lucas hates Christmas, snow, and anything romantic but he's stuck with Eva until her job is done. It will be a MIRACLE ON 5TH AVENUE if Lucas and Eva can find their own happily ever after.
MIRACLE ON 5TH AVENUE is the third book in the utterly charming From Manhattan with Love series. The romance and character development allow it to stand on its own merits, but I think readers will better appreciate MIRACLE ON 5TH AVENUE if read in the context of the series as a whole. We've watched Eva support and love her friends through their ups and downs in the first two books of the series as they've found their own happily ever afters, making MIRACLE ON 5TH AVENUE all the more poignant.
Lucas! Oh what can I say about Lucas except that he's exactly the opposite of Eva and that's partly why I adore him so much! Eva was never my favorite out of the trio (Frankie most definitely is more my kind of person!) but I couldn't help but love her for her loyalty to her friends. Lucas manages to set her teeth on edge almost immediately and I love how Sarah Morgan draws out Eva's spunk and shows us just how this hopeless romantic has survived in the fast paced business world in NYC!
Sarah Morgan continues to delight readers with MIRACLE ON 5TH AVENUE! MIRACLE ON 5TH AVENUE is a wonderfully emotional tale that delves into the heart of love, grief, and friendship. Sarah Morgan touches on the pain that accompanies deep grief while showing us that there can still be happiness after sorrow. If you enjoy heartwarming stories sprinkled with a bit of holiday magic, then look no further than MIRACLE ON 5TH AVENUE!
SUMMARY
Hopeless romantic Eva Jordan loves everything about Christmas. She might be spending the holidays alone this year, but when she's given an opportunity to housesit a spectacular penthouse on Fifth Avenue, she leaps at the chance. What better place to celebrate than in snow-kissed Manhattan? What she didn't expect was to find the penthouse still occupied by its gorgeous–and mysterious–owner.
Bestselling crime writer Lucas Blade is having the nightmare before Christmas. With a deadline and the anniversary of his wife's death looming, he's isolated himself in his penthouse with only his grief for company. He wants no interruptions, no decorations and he certainly doesn't appreciate being distracted by his beautiful, bubbly new housekeeper. But when the blizzard of the century leaves Eva snowbound in his apartment, Lucas starts to open up to the magic she brings…This Christmas, is Lucas finally ready to trust that happily-ever-afters do exist?
---
What do you think about this review?
Comments
No comments posted.

Registered users may leave comments.
Log in or register now!