"Another Royal Spyness Mystery That Sparkles!"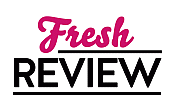 Reviewed by Patricia (Pat) Pascale
Posted January 4, 2017

CROWNED AND DANGEROUS is the 10th in the Royal Spyness series by one of my favorite authors Rhys Bowen. Lady Georgianna Rannoch is a minor British royal. She is 35th in the line for the throne. She is, however, broke, and spends some of her time solving mysteries, while waiting for Darcy to propose marriage.
After the wedding of her cousin Prince George to Princess Marina, Georgie's beau, Darcy O'Mara sweeps her away in a borrowed Rolls Royce heading for Scotland. Darcy is broke too and spends his time doing clandestine investigations and bunks out on the couches of his friends. He loves Georgie and is taking her to Gretna Green to elope. He is aware that he will need permission to wed Georgie as he is a Catholic but for now he decides to by-pass that step and get her to marry him now.
When he declares his intentions, Georgie is pleased and accepts. A sudden and dangerous snow storm grows worse and they are forced to stop at an Inn for warmth and food. While there Darcy reads a newspaper with headlines blaring that his father has been arrested for murder in Ireland. He immediately makes plans to leave to go and help him. He tells Georgie she must remain in England as her notoriety would not be helpful in the oncoming investigation to free his father. He instructs her to return the borrowed Rolls to his friend, Princess Zamanska. He then breaks up with Georgie, telling her their relationship would never work now with the dark cloud of his father's guilt hanging over them. Georgie, upset, obeys, temporarily. Soon, she heads for Ireland. Help is on its way!
Georgianna Rannoch is a charming, lovable character that is easy to like and you immediately are rooting for her. She soon is busy investigating the murder at the castle, trying to free her father-in-law to be and to getting her man. This has a quirky cast of characters introducing Aunt Oona and Uncle Dooley, who are relatives of Darcy living at Mountjoy, a neighbor of the Irish castle, Kilhenny Castle, that used to belong to Darcy's family. The huge estate, sold because of debt incurred by Lord Kilhenny, and he is now estranged from his son. Bought by a wealthy American, Lord Kilhenny was hired to manage and train the race horses there.
Princess Alexandra Zamanska, who prefers to be called Zou Zou, a Polish royal who escaped to England, is a good friend of Darcy, adds zest to the story. She flies her own airplane and comes to help Darcy who it seems she has great affection for and perhaps future plans? A murder of the American at the Castle is investigated by the Garda, the local police, but it is Georgie, and Zou Zou, with a little help from an undercover FBI friend of Darcy, that discover the killer and the motive. In the end, Lord Kilhenny is able to buy back his estate and Zou Zou buys the horses and the stables and offers him a job helping her learn about raising and training race horses. Is there more in their future together?
My praise for CROWNED AND DANGEROUS. It is a delectable mystery with many twists and turns and a tasty finale. I look forward to the return of Darcy and Georgie in the next in this sterling set of sequels. It will be fun to root for them again and help in their super sleuthing. Where next?
SUMMARY
Nothing is simple when you're thirty-fifth in line for the British crown, least of all marriage. But with love on their side, and plans to elope, Lady Georgiana Rannoch and her beau Darcy O'Mara hope to bypass a few royal rules...
With Darcy driving me out of London in a borrowed motor car, I soon discover that he isn't planning to introduce me to the pleasures of sinning in secret—as I had hoped—but to make me his wife!
Of course, there are some quibbles to be dealt with, such as my needing special permission from the King to marry a Roman Catholic and the question of where we might live after the honeymoon. Though he will inherit a title, Darcy is as broke as I am. Even his family's Irish castle has been sold to a rich American who now employes Darcy's father as a hired hand.
Throwing these cares to the wind, nothing could deter us from our mission—except perhaps the news that my future father-in-law has just been arrested. It seems the rich American was murdered and Darcy's father had more than enough motive to do the deed. With the elopement postponed, we head for Ireland where he insists he's innocent, and it's up to us to prove it—for better or worse.
---
What do you think about this review?
Comments
No comments posted.

Registered users may leave comments.
Log in or register now!